Aux Merveilleux de Fred is one of the most glittery cake shops in Paris. All the boutiques look alike, from the signature chandelier to the extra sweet meringue cream cakes being prepared on show from the window as a constant, delicious spectacle.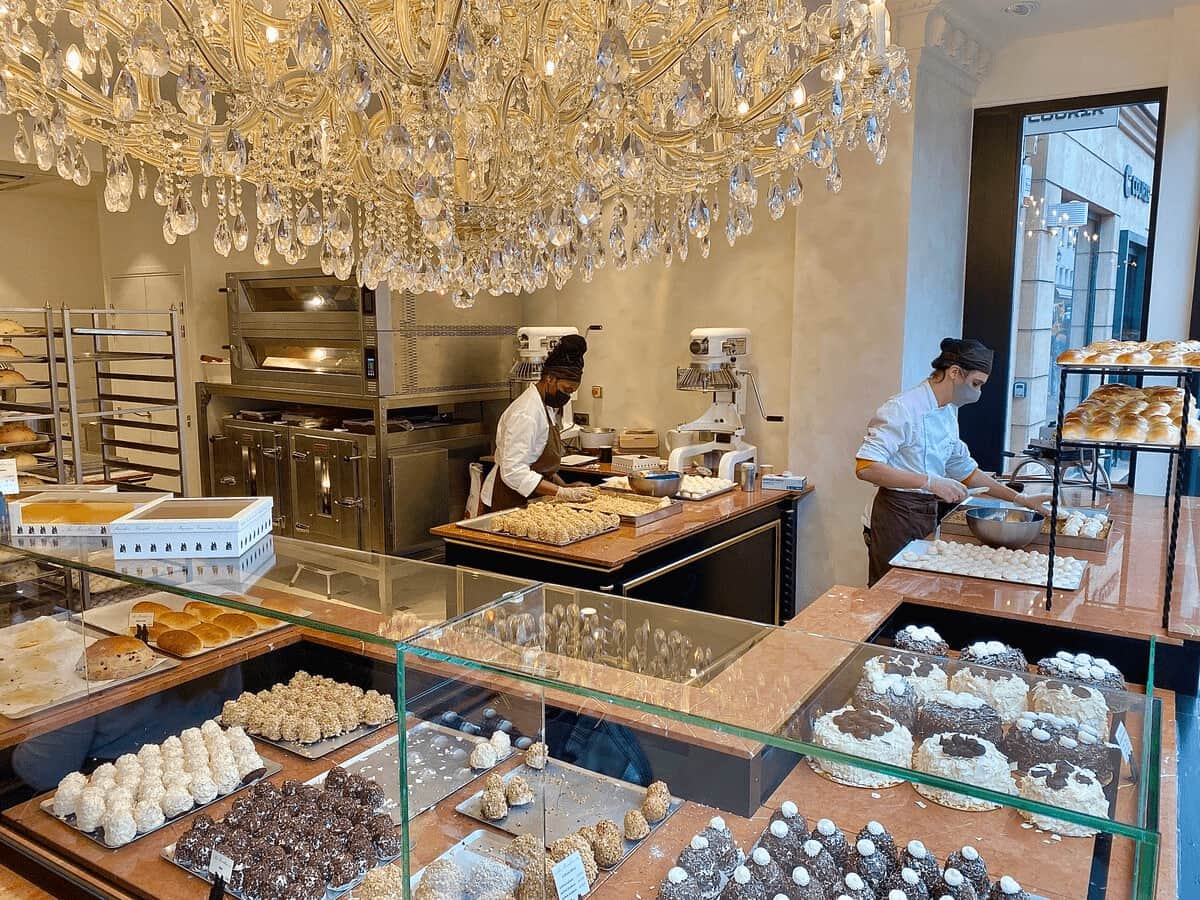 Aux Merveilleux de Fred Spreading Its Cakes Around Paris
I first wrote about Aux Merveilleux in 2012, after the first Paris cake shop opened in the 16th (not far from my office of 10 years). By then there were already 3 shops open in Paris.
Fast forward to 2021 and there are a staggering 9 boutiques, deliciously spread around the City, including another one just opened this summer in Saint-Germain-en-Laye, with queues always outside their new boutique. Nobody seems to mind queuing (unusual for France, I know!) simply because the spectacle of preparing the cakes are hypnotising in the window.
There's also a dozen or so around France - and many more opening up around Europe. They've now opened stores in New York, Toronto and Tokyo.
Who is Fred of Les Merveilleux?
Fred is Frédéric Vaucamp, who started out in Northern France as a pastry chef apprentice at 14 and in 1982 opened his first traditional pâtisserie in Hazebrouck in Flanders. By 1995 he opened his first Merveilleux de Fred shop in Lille's historical quarter. From then on, his lighter re-invention of the Merveilleux cake literally spread like hotcakes!
Today, with its doors always open and wafts of brioche coming from the oven, it's not difficult to be lured in to this chandelier-clinking bakery. 
Why 'Les Merveilleux'?
Merveilleux cakes were popular cream-coated meringue confections in the 18th century in Northern France and Flanders. So, how did they get their name?
After the French Revolution, the Directory Regime (1796-1799) helped high society pick up elegance again. Self-confident women, known as les Merveilleuses, dressed in antique clothes - often humid, figure-hugging and transparent (oh-là-là!) - frequenting the first fashionable tea rooms, concert halls and theatres. They'd be seen with Les Incroyables, effiminate young people who's mission was to seek pleasure.
Then the cakes were turned into a masculine name, Les Merveilleux.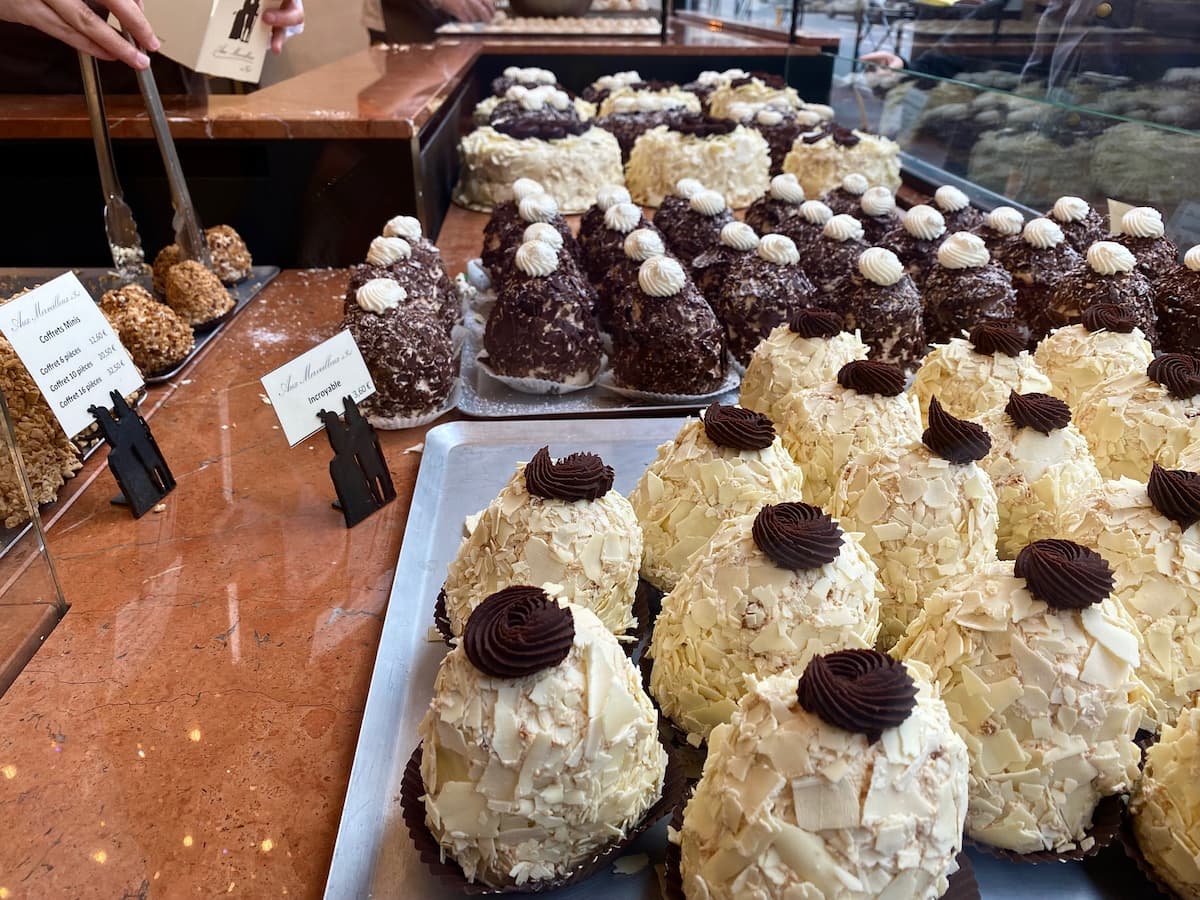 What Are The Merveilleux Cakes?
Hopefully this post will help customers, as none of the names have descriptions on them in the shops.  I guess as clients, we're supposed to know them already!
Each sweet meringue cake comes in large, individual or mini, and each take a theme from the 18th Century French society:
The Merveilleux: meringue, chocolate whipped cream and rolled in chocolate shavings;
The Incroyable: cinnamon lovers will love the speculoos cream coated meringue and rolled in white chocolate shavings;
The Impensable (Unthinkable) with its crispy creamy coffee meringue is our family favourite, without the little blog of Chantilly cream;
Sans-Culottes – meaning "without breeches or pants" – referring to the common people who largely took part in the French Revolution. This is whipped cream with caramel and rolled in crystallised meringue;
The Magnifique: meringue, praline whipped cream, rolled in almond chips and caramelised hazelnuts (mini only);
The Excentrique: those that like a cherry in their cake.
Best Example of How to Window Shop in France - Licking Windows!
Merveilleux meringue and cream cakes are freshly prepared directly at the window, a particularity of each shop. This is perhaps the best example of how to window shop in France: in French, it's called 'faire du lèche-vitrine': literally to do some window-licking!
It's not just the chocolate-flaked meringue cakes. Prepared in front of the customer are les gaufres fourrées (vanilla and rum waffles from Lille). Meanwhile, stacks of brioches stand in front of the ovens, ready to be baked.
Fred's Cramiques or Brioches
Moreover, Fred took the traditional small raisin-filled Kramiek (Flemish) brioche from Flanders and added his own marvellous touch to the Cramiques.
You'll find 3 different flavours: the traditional Cramique with juicy raisins, plain studded with over-sized sugar pearls, plus the chocolate cramique - generously studded with dark chocolate chips. Grab one and keep it for breakfast. Personally I prefer buying these as they're not as sweet as the Merveilleux cakes.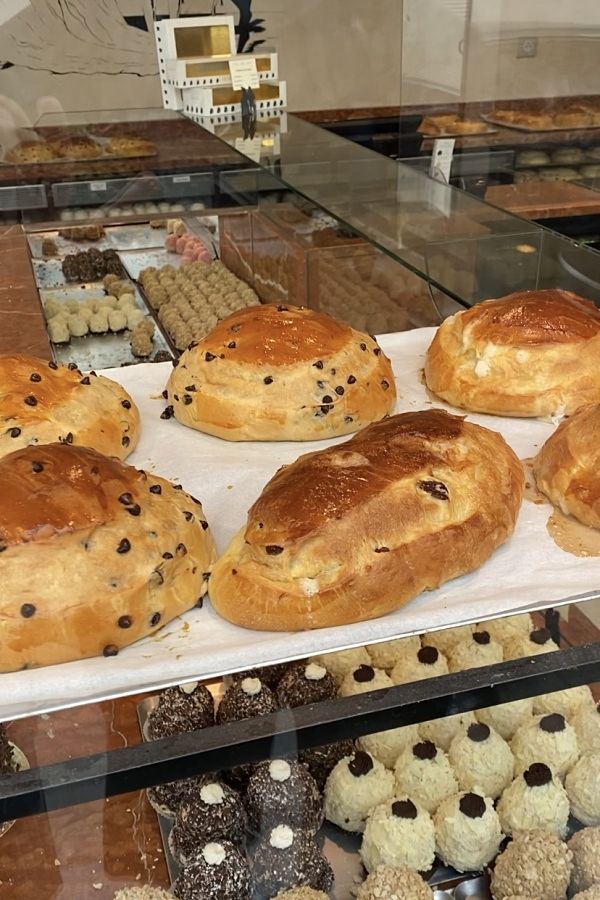 What's more, check out their cute logo. I find the silhouette couple so beautifully chic that I keep their boxes to re-cycle them for my homemade macarons.  As they don't make macarons, it doesn't look like I'm passing their cakes off as my own! 
So, what kind of Merveilleux are you? Marvellous, Incredible or Unthinkable?
Aux Merveilleux de Fred Paris
All open Monday-Sunday

24 rue du Pont Louis-Philippe, 75004 (near Centre Pompidou)
2 rue Monge, 75005
94 rue Saint-Dominique, 75007 (see more pastry shops and tea rooms on this street)
29 rue de l'Annonciation (just off rue de Passy), 75016 (near Musée Marmottan Monet)
Place Louis Armand, Galerie des Fresques, 75012 (Gare de Lyon)
12 Place d'Aligre, 75012
23 rue Daguerre, 75014 (Montparnasse)
129 bis, rue Saint Charles, 75015
7 rue de Tocqueville, 75017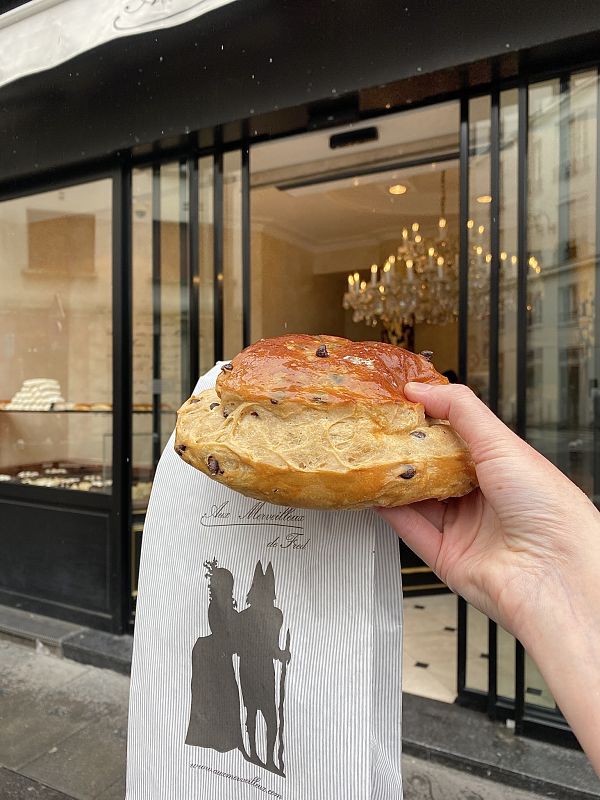 This post is not sponsored in any way.
Originally published 9th January 2012. Text/images update to reflect the new boutiques in Paris.