Pumpkin Spice & All Things Nice
Potimarron, Chestnut Pumpkin
Macarons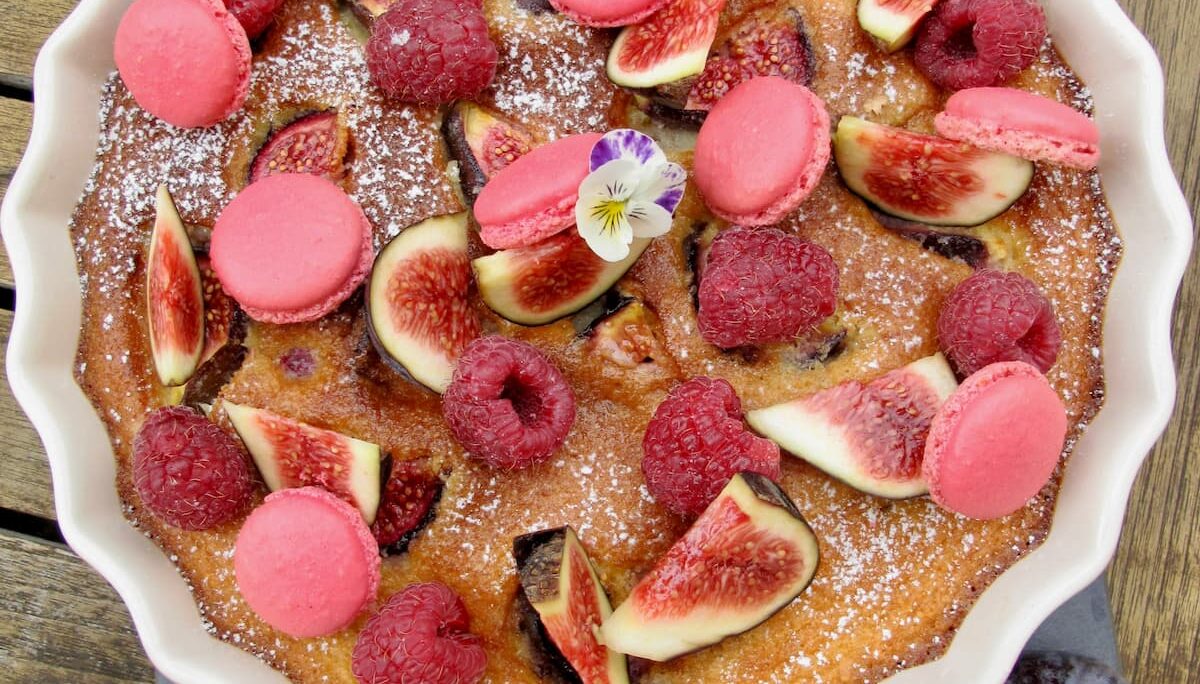 Fig & Almond Pudding
It's the Season
for figs!
The latest
recipes
Our outdoor markets are still summery with the last berries, juicy plums – and figs are ripe in season. Now apples, pears,  mushrooms and pumpkin are saying bonjour to Autumn. Find your ideal recipe in the NEW index: choose by ingredient, meal, diet, season, and more. Recipe timings are the grand total, including chilling or marinating. Most prep times are short.
Bonjour
Meet
Jill !
Jill created her Paris based food blog in 2010 to coincide with the release of her bestselling book, Mad About Macarons. She's not just mad about macarons!  Today she draws on her experience of French family life around Paris for 30 years – plus her spell as bubbly chocolate-pastry tour guide, inspiration behind her second book Teatime in Paris and this blog.
Join in fun, easy recipes from her French kitchen and discover how it's possible to avoid dieting yet enjoy the pastries following some lifestyle tips.
See more
Macaron
Talk
What is so special about macarons? What is the difference between a macaron and a macaroon ? Looking for a macaron recipe without egg whites? Pop over to macaron talk for flavour ideas and recipes to serve with both sweet AND savoury macarons from the books.
More mad articles
Complete Guide to Macaron Day Paris 2021 (Every Day is Macaron Day!)
Savoury Macarons: 15 Recipe Ideas to Serve with Them
Top 10 Halloween Macaron Ideas
Paris
Food
Guide
Here you'll find local guides to Paris's tea salons by arrondissement, plus a growing list of popular Parisian chocolate, pastry and macaron shops – and what makes each of them so special.
Looking for gourmet ideas for a day trip or further from Paris? Pop over to gourmet travel. PLUS check out the new French market produce page!
Discover places
Watch the
recipes
Some of your most popular recipes are now on video! From Lotte à l'Armoricaine, Palets Bretons to a Corsican mint omelette (copied from her Corsican mother-in-law) it's where Jill plays flute as she makes easy dishes in her kitchen near Paris.
Stay tuned by subscribing, as there's more to come!