Random facts about French leeks including magic leek soup, why it's a healthy vegetable and links to easy, everyday French leek recipes.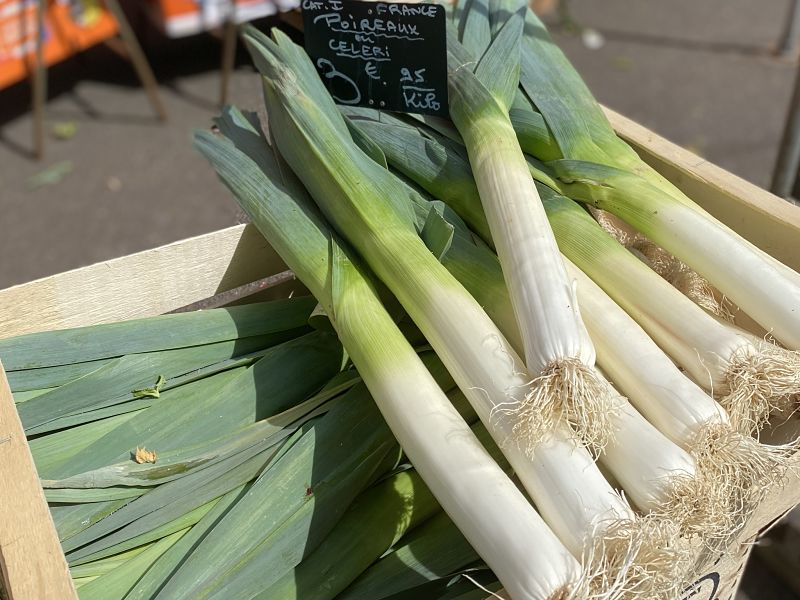 What are Leeks?
Under the cultivar of Allums, the leek is related to onions, shallots, garlic and chives, hence its taste which is a milder form of onion. Use leeks in place of onions for something a bit different;
Leeks are cooked and the edible part is the white and light green part (only use about 5cm of the green part). With the remaining green stalks, use them to make a homemade stock.
What are the Health Benefits of Leeks?
Leeks are antioxidant and a diuretic. I often hear French doctors and nutritionists talk about eating leeks at la rentrée (return to school routine in September after Summer).
This is especially important at the return of school to clean out the body and prepare it for Winter to increase the immune system. Leeks are rich in Vitamins A, B9 and fibre.
Does Magic Leek Soup Exist in France?
French Magic Leek Soup does exist. It's a fad diet mentioned in the series, 'Emily in Paris' and refers to leeks infused in water, done by the author of 'French Women Don't Get Fat'. 
All is explained in my recipe post for the more nourishing Leek and Potato Soup (potage Bonne-Femme) - and includes just a little butter! The result tastes miles better but if you want it without the butter, be my guest. Just follow the recipe without it.
Leek Season
Although available throughout the year, leeks are in full season from September to April. Autumn; Winter; Spring.
Recipes with Leeks
Leek and Potato Soup, known in France as Potage Bonne-Femme.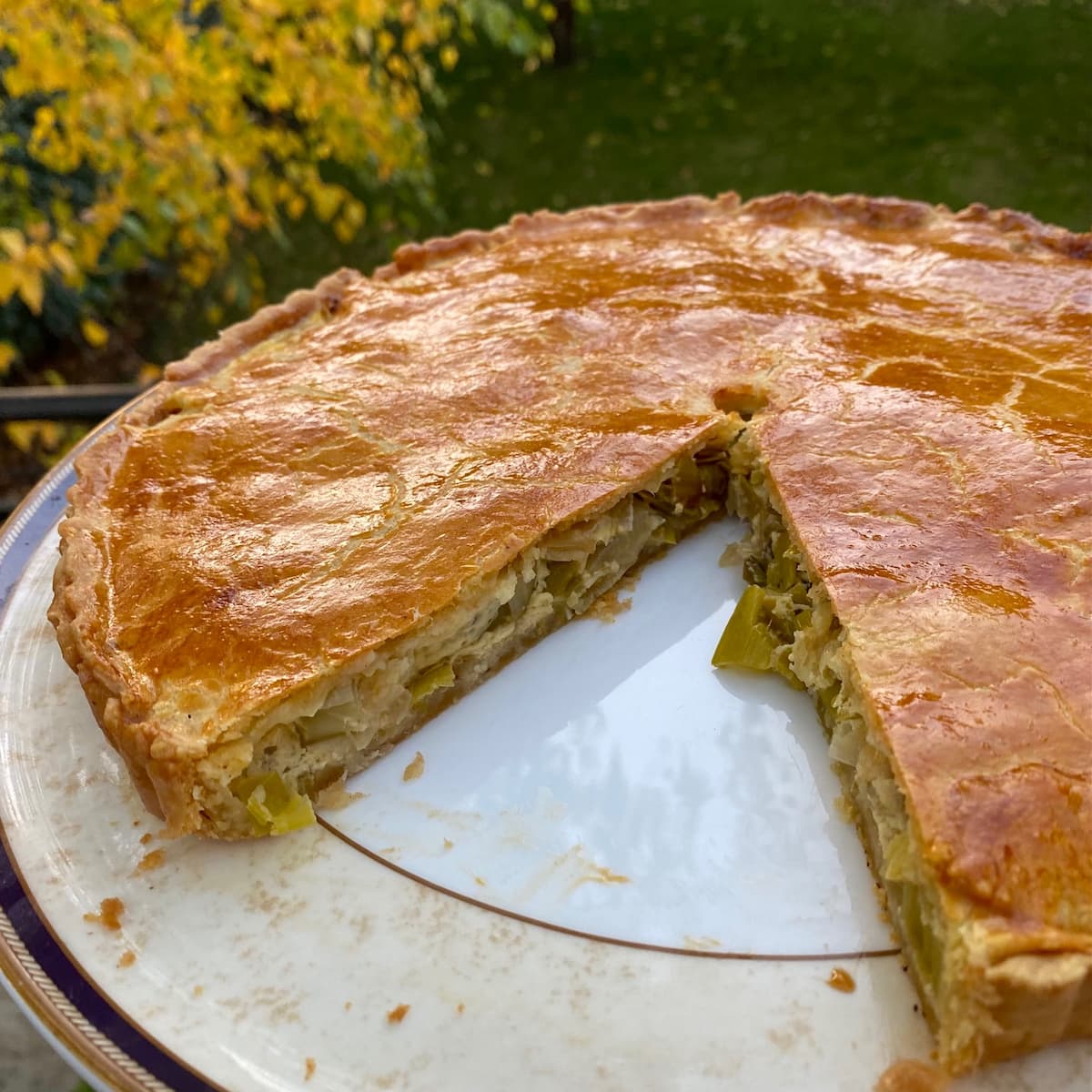 French Leek Pie, popular in Parisian brasseries for a starter, it's known as Flamiche in the North of France.
Blanquette de Veau is the French's most popular stew and includes leeks.
Pumpkin and Leek Soup is extra nourishing to cleanse the body to the colder seasons.