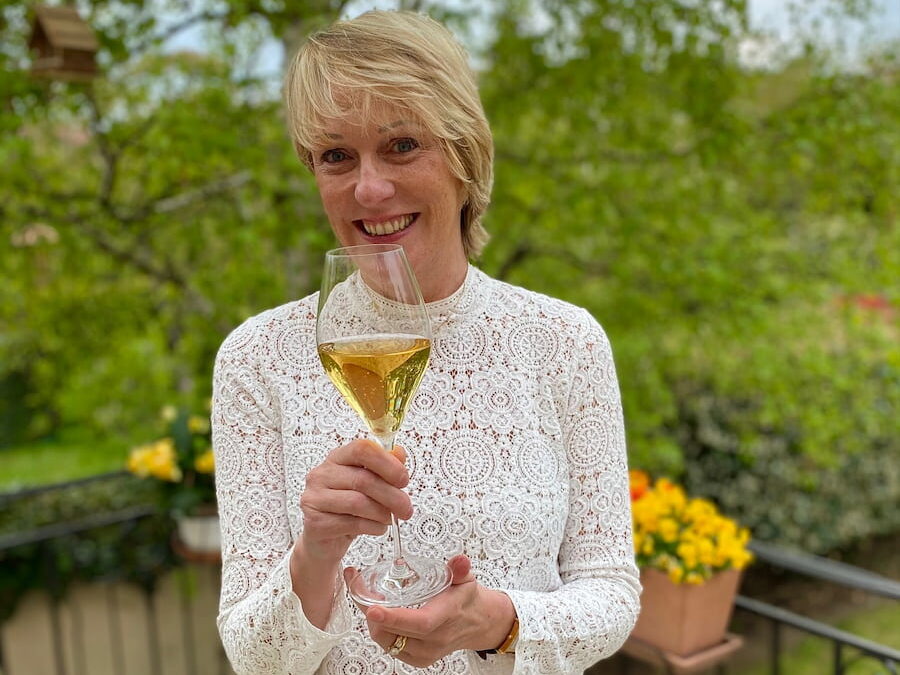 Bonjour
I'm Jill Colonna. Also known as Mad About Macarons.
My mission: to share our healthy French lifestyle via fast, easy recipes, made from flavoursome fresh ingredients in order to avoid processed foods.
Here I share what I've learned to date for the past 30 years just by living and eating like the French – with my French family in France – all via my favourite recipes and tips.
Curious to know more? Then read on...
P.S. FYI, many recipes are modified, as I'm tweaking the new site's design!
Who is Jill?
Food writer, photographer and recipe developer of MadAboutMacarons.com since October 2012.
Published author of two patisserie recipe books, bestselling Mad About Macarons and Teatime in Paris (Waverley Books).
Grew up in Edinburgh, Scotland and trained as a classical musician but was always obsessed with good food and wines (wine diploma WSET and Masters degree research project). I still taste often so you'll often see wine pairing suggestions on many savoury recipes. This blog – and now my videos – allow me to share these passions together.
Proud to be both Scottish and French, we speak both French and English at home. That is, between Paris and Versailles with Corsican husband, Antoine (since 1992) and our 2 girls.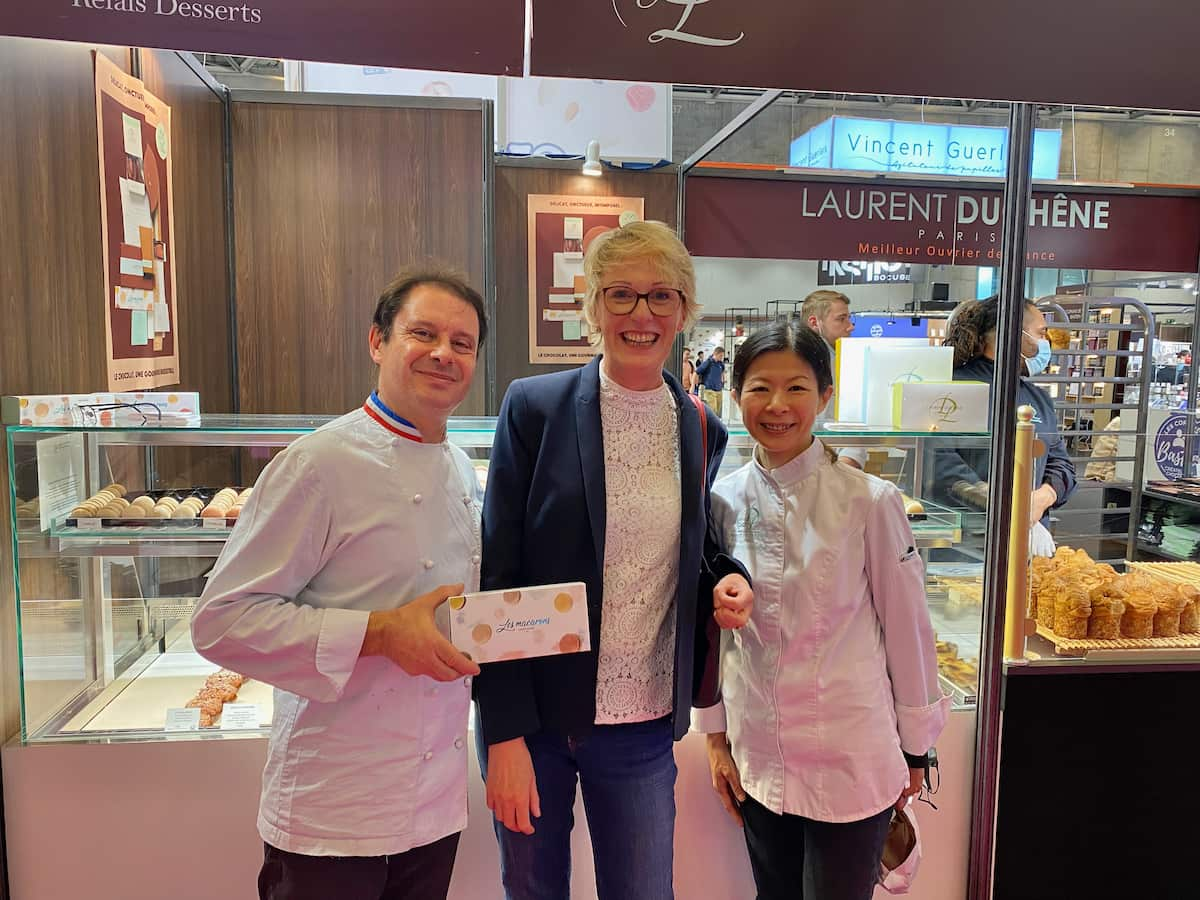 Philosophy Behind le Blog
Recipes are easy and doable but they must taste good! To get the best flavours, I focus on fresh ingredients with seasonal and local whenever possible to keep family meals budget friendly.
Make it fast yet with no packet mixes! My idea of fast food is seasonal vegetables tossed in pasta, made in 30mins. Sauces, cookies or crêpes are just as easy made from scratch with a few simple ingredients.
The best French sweets are not too sweet as too much sugar masks natural flavours. My ultimate goal is to reduce sugar levels to a maximum without compromising on flavour.
No AI or bots. Each recipe has been individually developed and written only by Jill, regularly made, tried and tested many times to guarantee the best results.
Stories behind the recipes are fun – even with French expressions using fruits and vegetables! Previously as a food tour guide in Paris, here I continue to tell the history and anecdotes behind the food.
We don't obsessively count calories. Since adopting the French way of life, I haven't followed any fad diets in over 30 years, keeping a steady weight – yet still enjoy wine, cheese and pastries – avec modération! We stick to meal times and NEVER snack.
Want what the French really eat with friends and family around the table? Get it here with a bonus ie the recipes' cultural background.
MY INSPIRATION
French Desserts
I'm thankful to have met and collaborated with such famous French pastry chefs, chocolatiers and bakers in France and learned from them.
With our local baker in Saint-Germain-en-Laye, it has been a great joy to work together on the latest recipe videos, filming on their premises to share the real-deal French way of baking.
Likewise, it has been a huge honour to be invited to judge pâtisserie twice by pastry chef, chocolatier and friend, Christophe Roussel (prestigious amateur pastry challenge in La Baule) plus continue to exchange ideas regularly with French pastry chefs – some of whom have the coveted Meilleur Ouvrier de France, the highest accolade for French crafts wo/men.
Today my inspiration continues thanks to molecular food scientist, Raphaël Haumont. Together with starred chef, Thierry Marx they've created the French Centre for Culinary Innovation to work on the future of food. It's an exciting time in France, finding new ways to encourage freshly made, healthy food at home to avoid processed foods.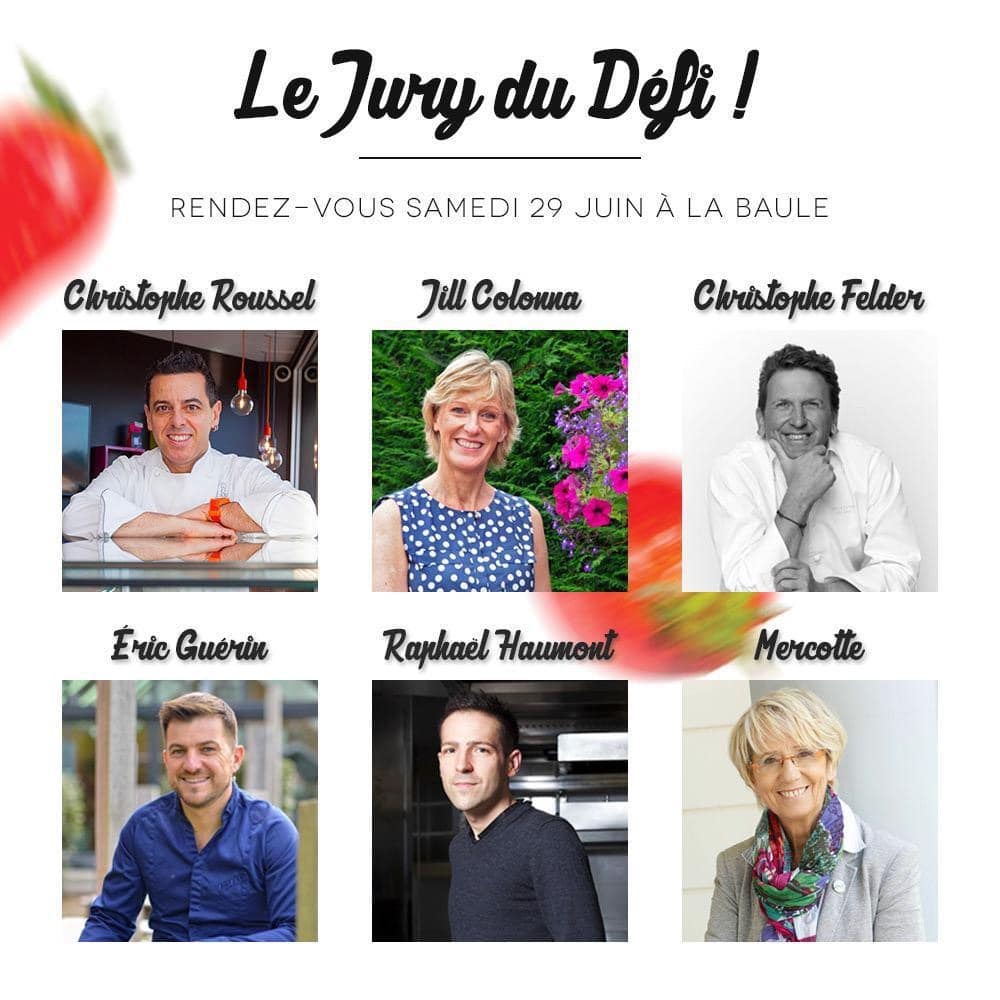 WHAT'S ALL THE FUSS?
Why Mad about Macarons?
While working for 10 years in Paris's chic 16th, I tasted my first Parisian macaron. What was all the fuss about and why so expensive? It sure was a costly hobby tasting them, so I set about making my own.
After initial macaron failures in my normal home kitchen, I finally developed my own step-by-step recipe. It worked and kept on working!
So I wanted to share the fun and confidence it built, taking any initial fear out of anyone making their first macarons. As a result, I'm thrilled to have inspired now professional macaron bakers who started with this book!
So, Mad About Macarons was launched: the macaron recipe book (at the BBC Good Food Show in Scotland) – and this blog where I also show that cooking French at home is easy. Everyday French cooking doesn't have to be haute cuisine.
FAQ
Baking Questions and Tips
Have any particular baking questions? They may already be answered on the FAQ page – including oven temperature conversions.
As you can see from the recipes, I weigh out my ingredients so any reference to volume in cups is given purely as an approximate guide. For most recipes like soups and stews, it's not a problem if it's a few grams out but for French cakes and pastries, tarts and macarons, I encourage you to use precise grams like the French do. It's much more consistent to achieve successful results each time. For more details, see why the French use digital scales in cooking and baking.
For my American readers, I have a glossary of UK-US-French baking terms so that we are all speaking the same delicious language.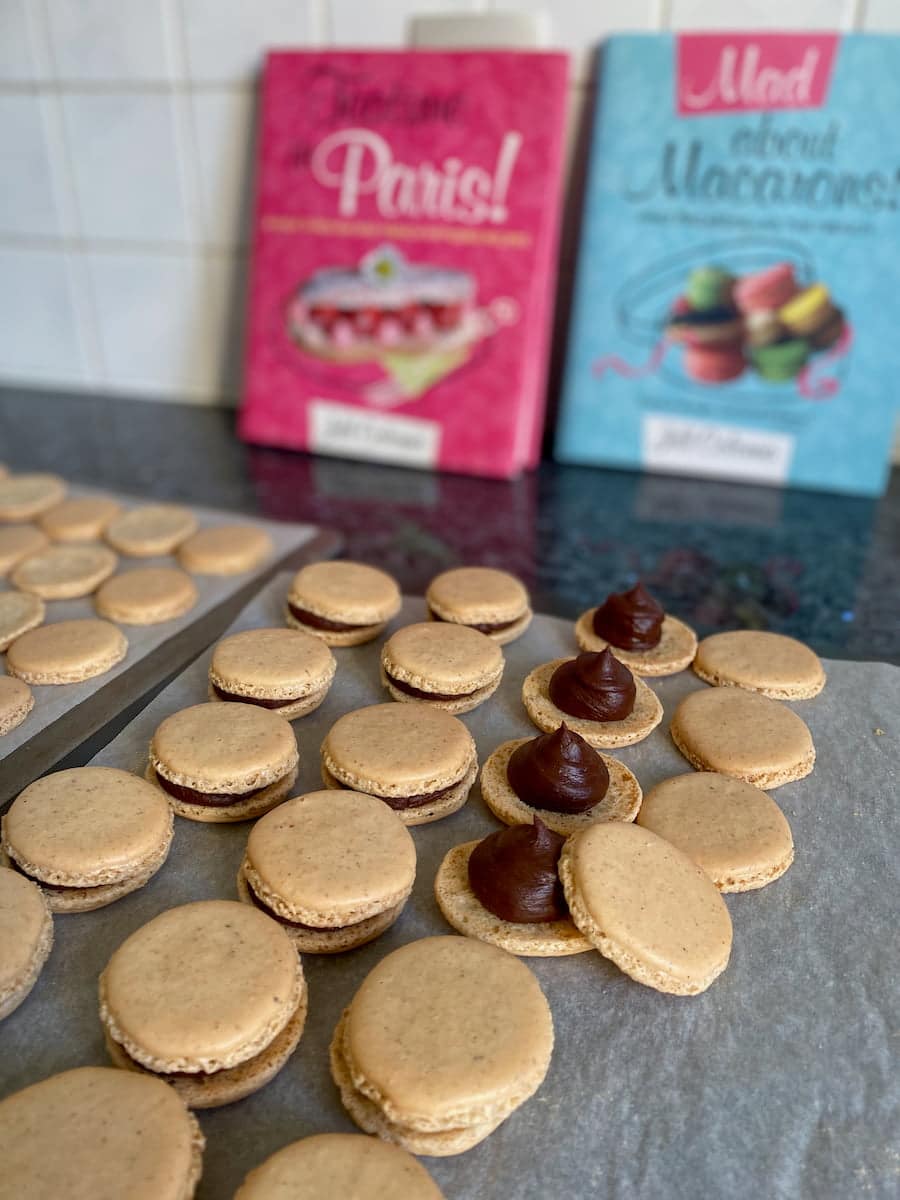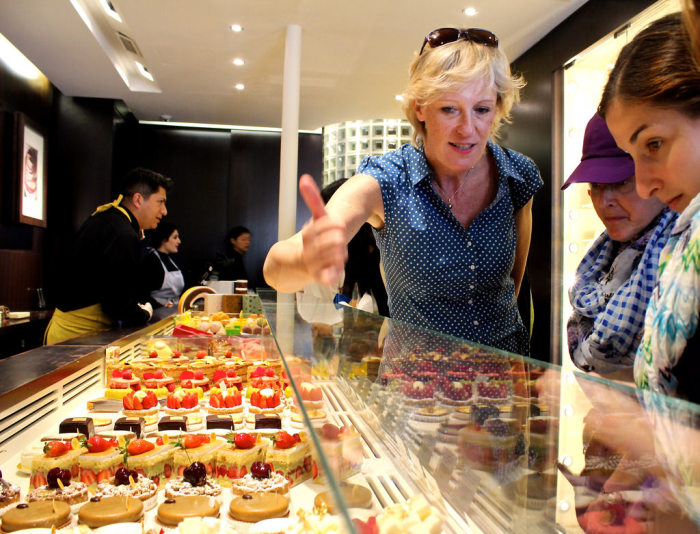 QUESTIONS?
Work with Jill
Any questions about my books or about this blog? Anything you'd like to see here or in my videos?
Please leave a rated review if you make the recipes – I need your valued support to continue to give all of them away for free!
I do not accept guest posts. However, I would love to hear from you if you need quality food or kitchen product reviews, French food/travel promotion or events that would be of interest to my francophile readers.
Jill Colonna's Macaron Recipes
Both published by Waverley Books. See reviews.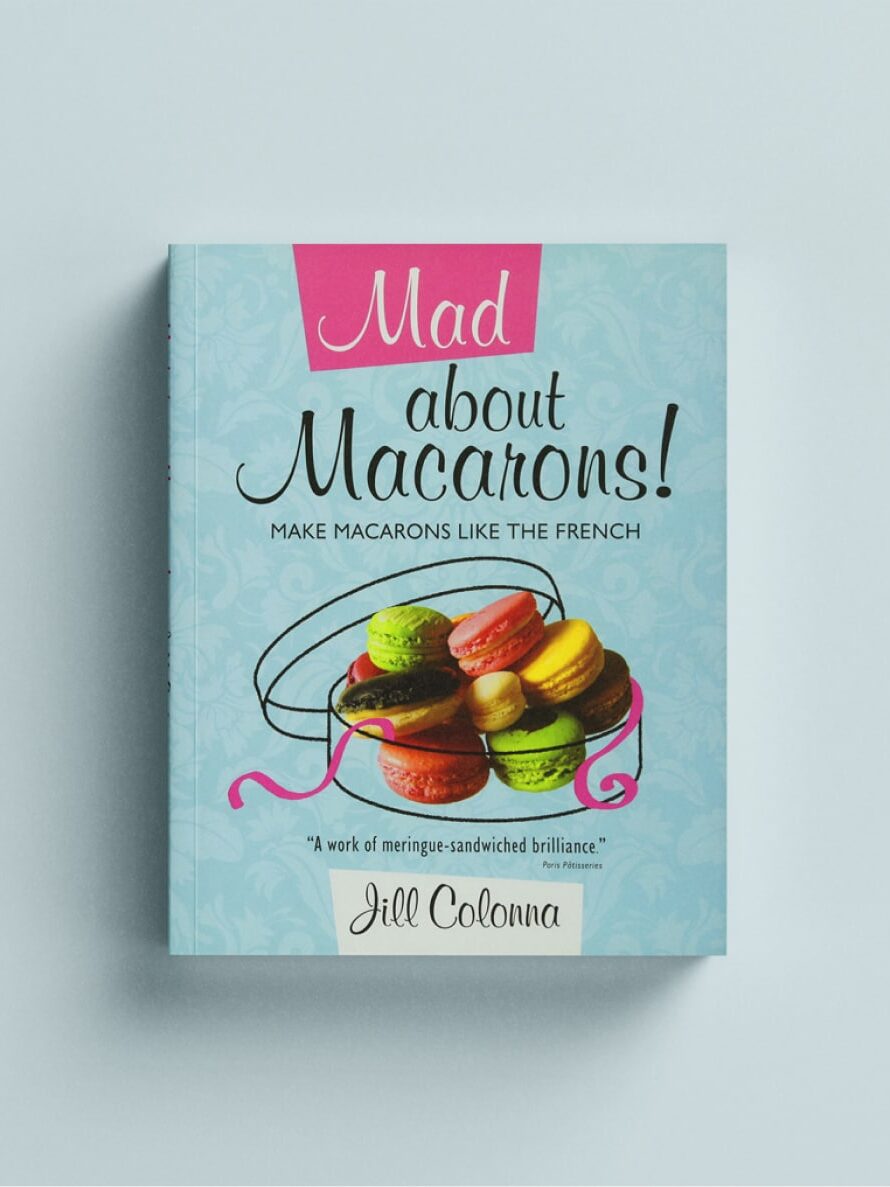 BESTSELLER
Mad About Macarons
Looking for Jill Colonna's macaron recipes? They're in this fun book which takes the fear out of making macarons - with 37 recipes including savoury macs. Get the step-by-step foolproof recipe with all the tips and troubleshooting. Since its publication in 2010, it has inspired many now professional macaron bakers (also in Dutch, Hungarian, Spanish.)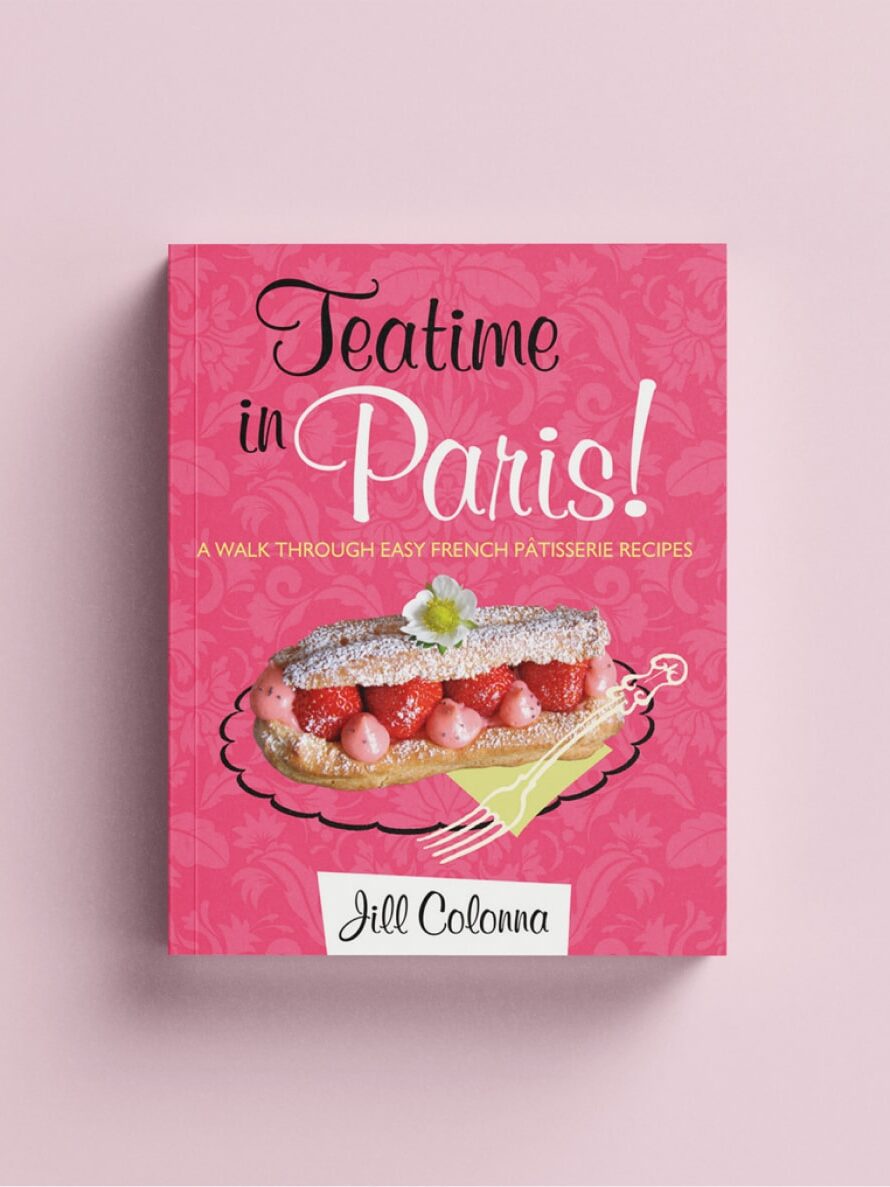 LOVE PARIS AND BAKING?
Teatime in Paris
Jill's step-by-step pastry recipes with 10 chapters of the Parisians' favourite goûter or teatime treats. From teacakes, ice cream to éclairs, choux buns, tartlets, mille-feuilles, with even more macarons – stopping by top Paris pâtisseries along the way. A great value gift for Francophiles and bakers that will keep on giving.
Your Turn!
By cooking from scratch, we can control our sugar intake but most importantly, enjoy the flavours of good, fresh ingredients that are mainly seasonal and local.
I love to hear from you – from an encouraging comment or just to say hello.
Have you made any of my recipes? Be generous, as I am with sharing my recipes here for free: please leave a rated review – that way I know which recipes you would like me to produce more of…