A guide to what to do with fresh figs. How best to serve them, what are sweetest in France pus healthy, easy recipes using both fresh and dried figs.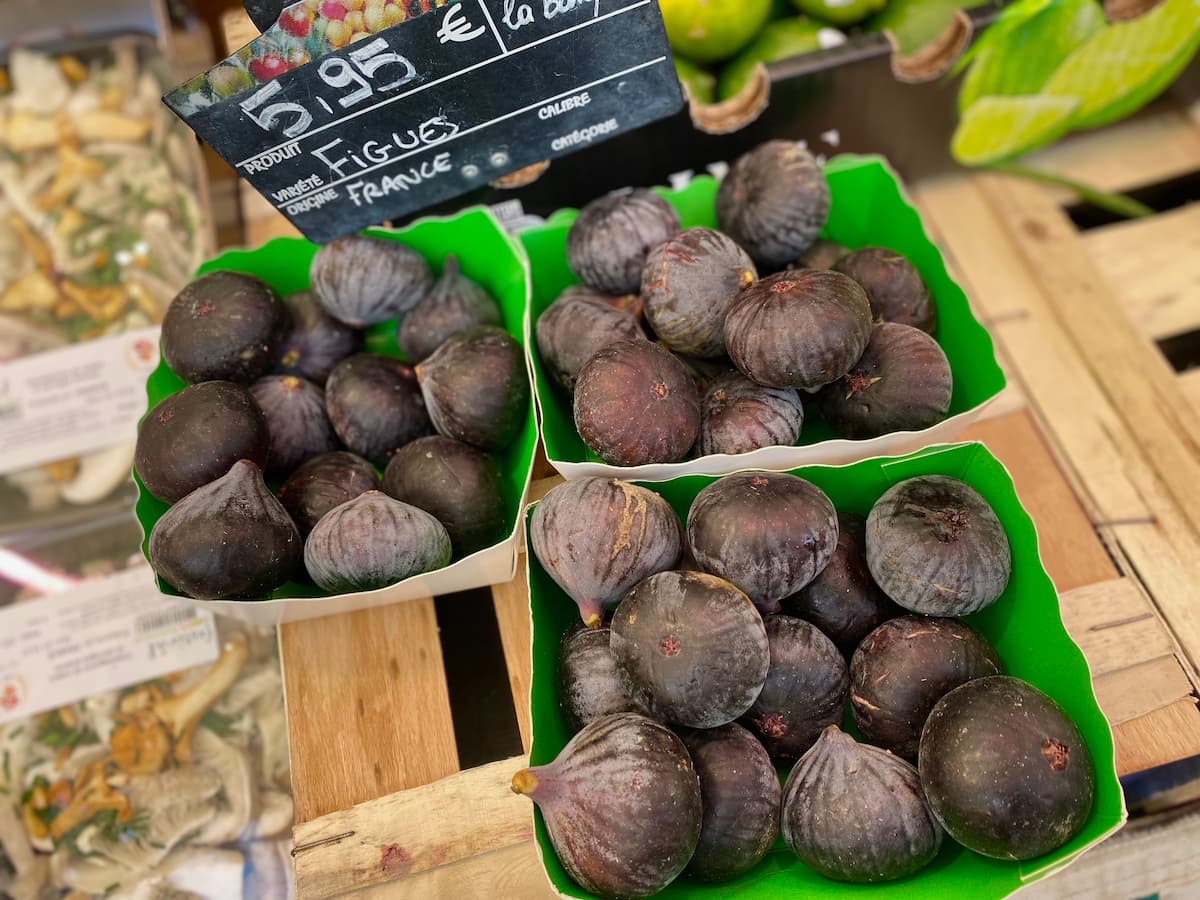 Fig Season
Late summer/beginning Autumn: mid August and all September. Sometimes until the beginning of October.
Fresh Figs in France
They're popular here! According to the French Ministry of Agriculture, 6500 tons of fresh figs were harvested in France in 2021.
La Quintinye, Louis XIV's botanist at Versailles found a way to produce figs all year round. There are now 700 fig trees in the shadow of La Figuerie building in Versailles.
According to the botanists at the Potager du Roi in Versailles, figs are not fruits as such but inversed flowers.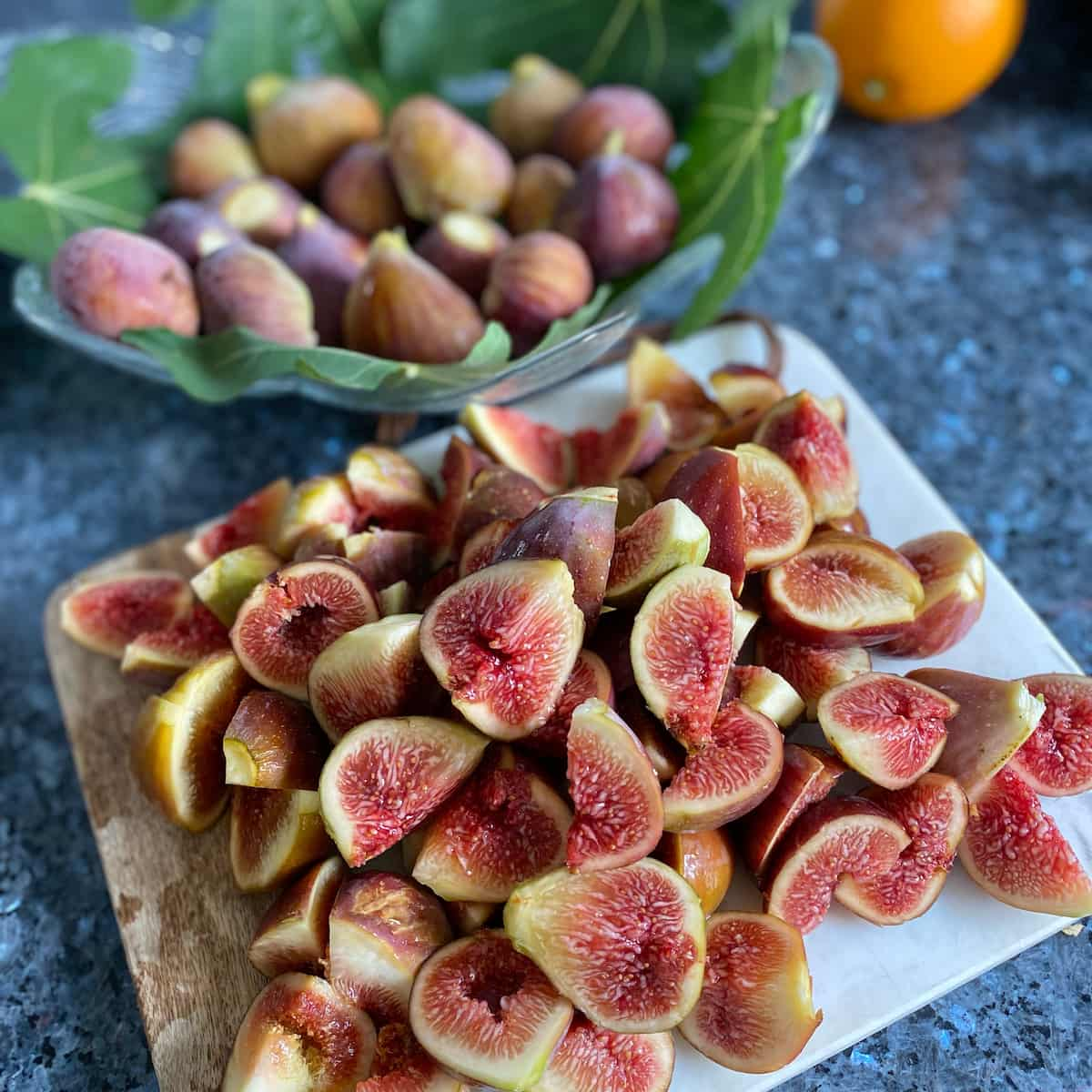 What is the Sweetest Fig in France?
Figs are naturally sweet but there are some even sweeter than others.
According to Truffaut, a French garden centre, they have a whole range of them grown in France. La Noire de Caromb is the sweetest variety.
Quality figs such as la figue de Solliès, grown in the Mediterranean department of the Var, have Appellation d'Origine Contrôlée (AOC) status since 2006 and have been protected by AOP since 2011. Solliès figs are known for their particular sweetness and floral notes and are available as of mid August.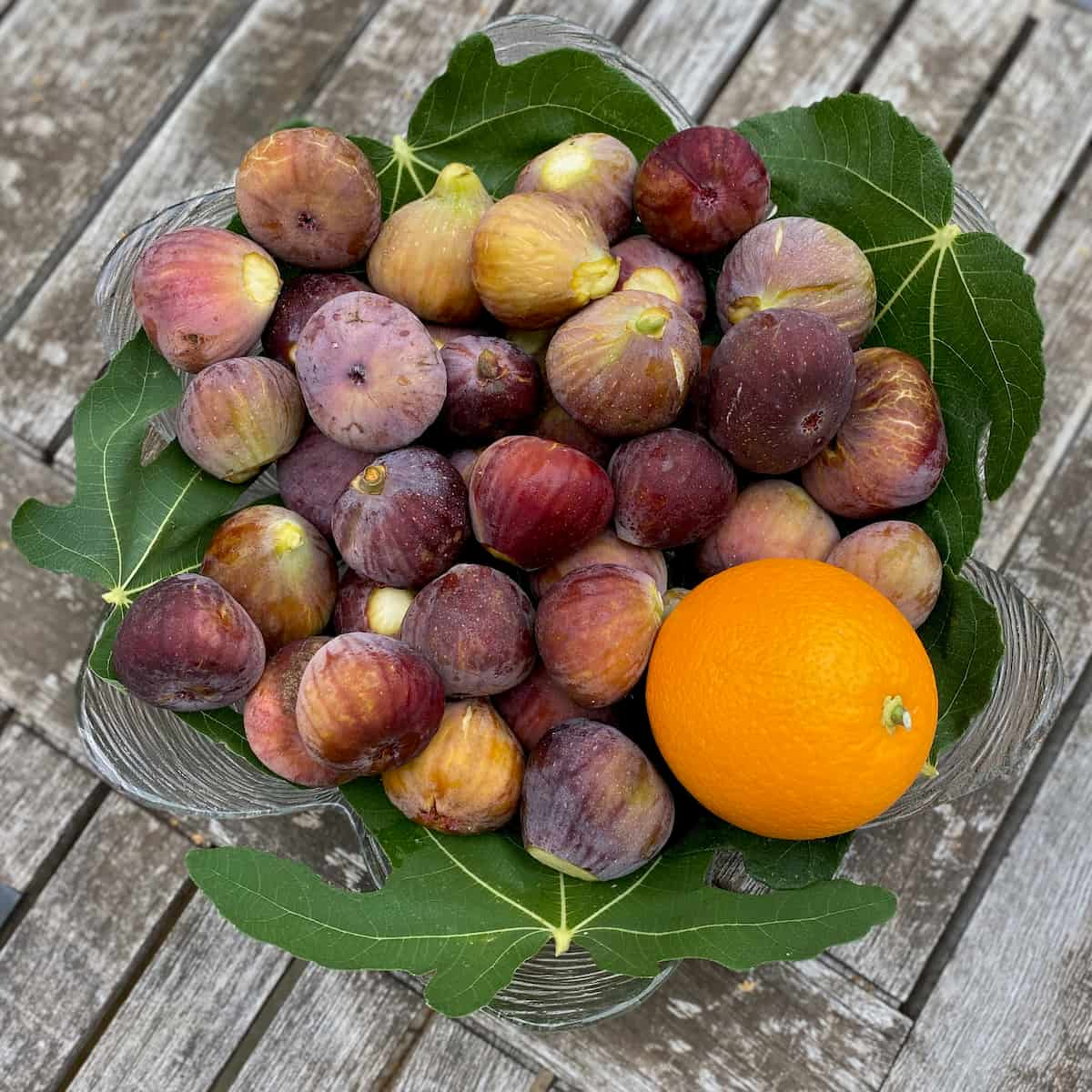 How Best to Serve
In his Guide to Modern Cookery, Auguste Escoffier instructs his chefs and readers to "Place them on a layer of very green leaves, and surround them with broken ice".
How to Store Fresh Figs
Store fresh figs outside the fridge for up to 4 days or up to a week in the fridge.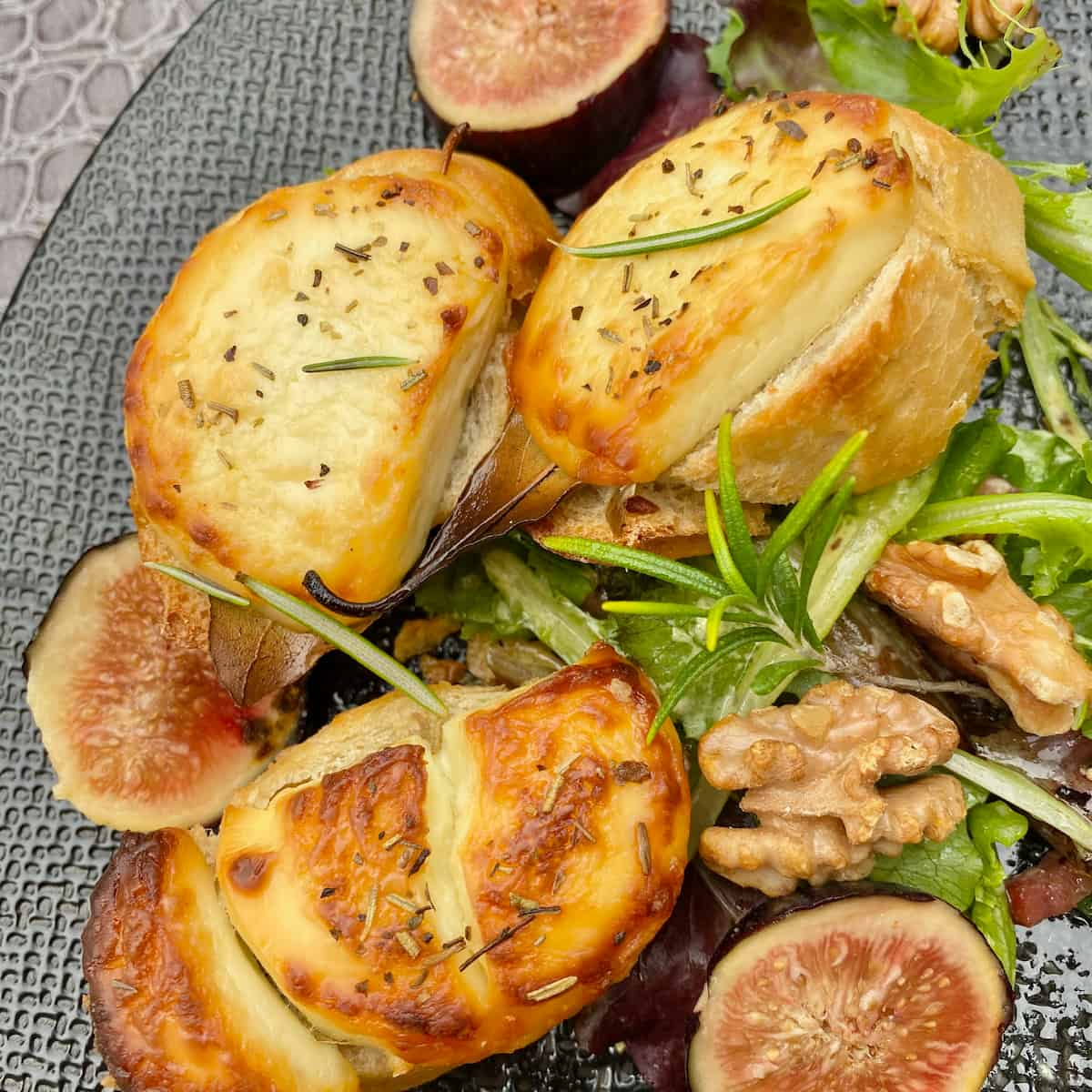 What Pairs Well With Them?
Fresh figs are a perfect match with cheeses and foie gras.
Serve some quartered on a cheeseboard - particularly good with goat's cheese like this warm salade de chèvre chaud. For strong cheeses (particularly those from Corsica), enjoy with fig jam.
According to French food scientist, Raphaël Haumont, figs have about 300 molecules that make up their distinctive taste.
As a result, fresh figs pair well with other foods with the same kinds of molecules such as coffee, bacon, carrots, oranges, apricots, ginger, cinnamon, pears, apples...
Figs are also an ideal decoration chopped on top of desserts and cakes. Top chopped fresh figs on carrot cakes, sticky orange caramel cake, French apple crumble cake, and Tiramisu.
Delicious roasted and cut into thin slices for fig tarts (see my recipe in my 2nd book, Teatime in Paris).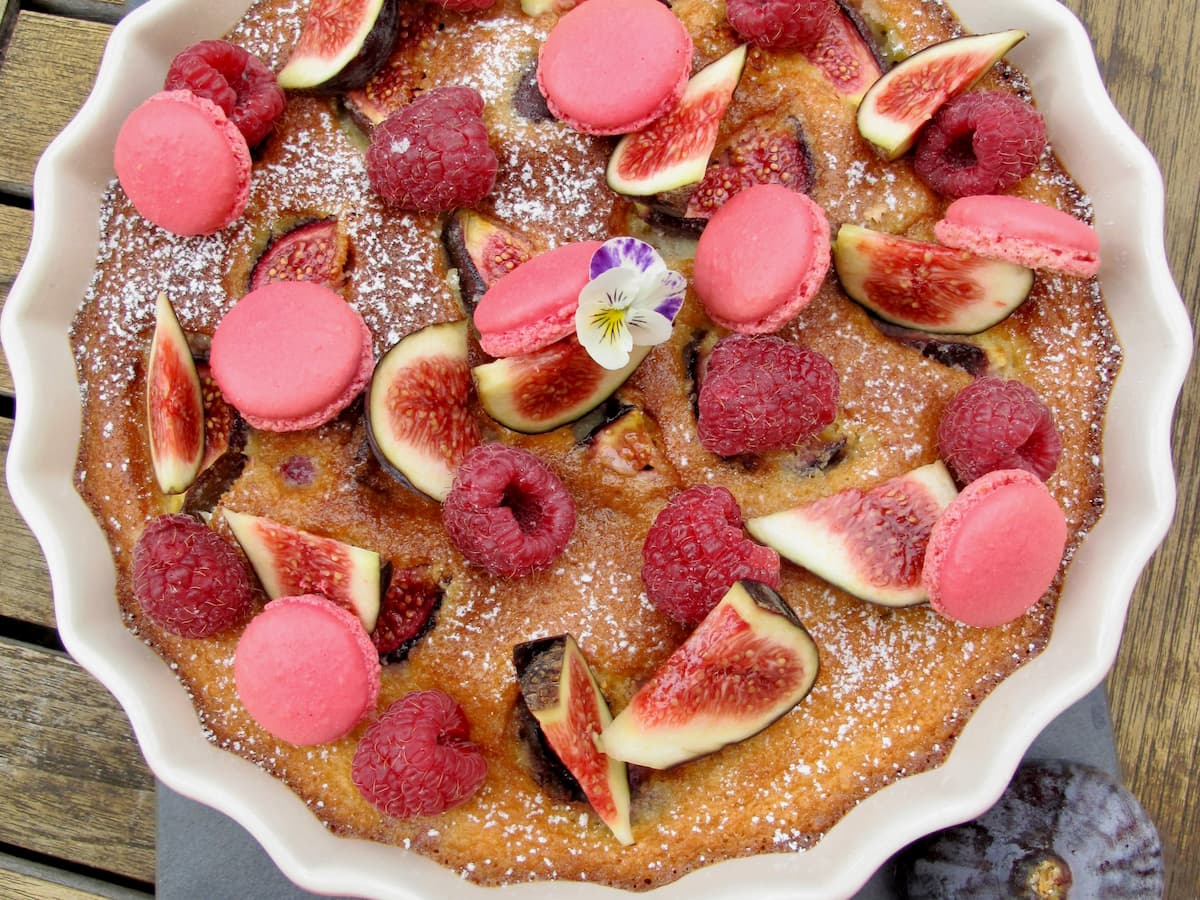 Fresh Fig Dessert Recipes
Here are some easy French recipes using the fresh fruits.
Roasted figs with Port and honey - this is so easy, it's hardly even a recipe! Halve figs and roast in the oven with a little honey and Port. This goes particularly well with French cheeses.
Add a touch of lavender for a French touch and it's delicious as a dessert on its own or served with ice cream. Great served as a side to this macaron Tiramisu dessert as delicious with coffee desserts.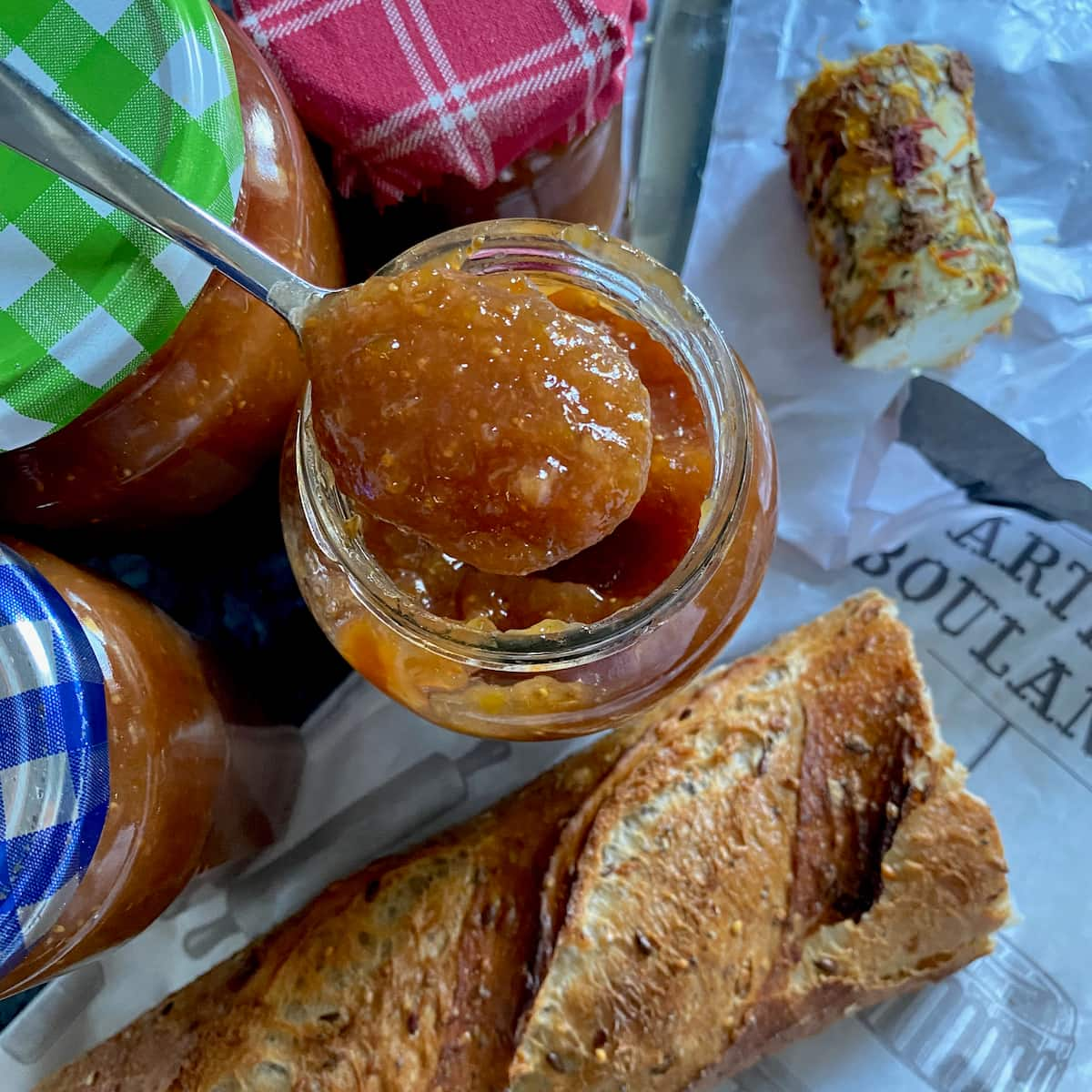 Corsican Fig Jam - this recipe has been recently updated to reduce further the amount of sugar thanks so culinary science. Paired with orange, this isn't only delicious but the high amount of pectin thickens the jam naturally.
Serve on its own, dolloped on creamy French rice pudding or on top of fluffy brioche, crêpes and Scotch pancakes.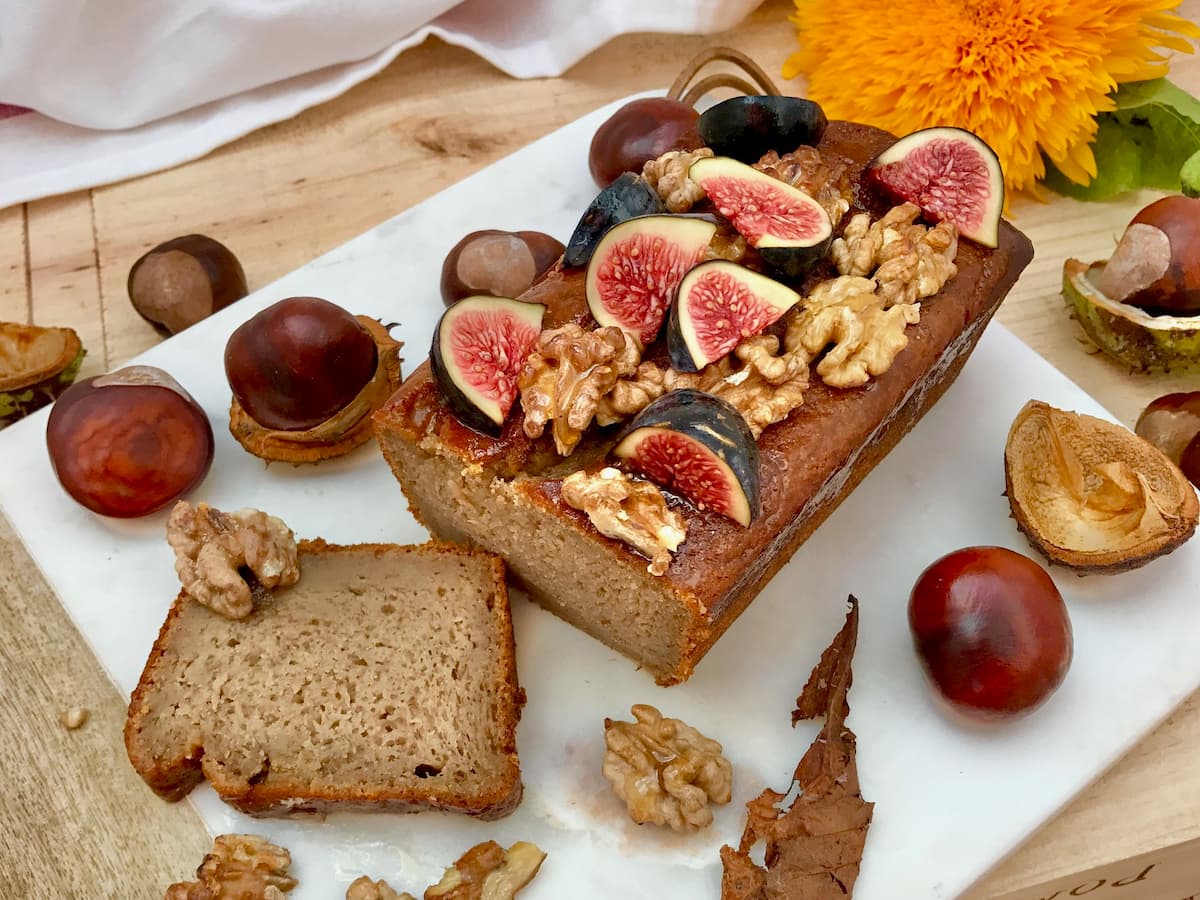 Add chopped fresh figs to decorate cakes such as this moist banana nut bread.
Figs also pair well with walnuts so use both of them, as in France they are in season around the same time of year.
Easy Recipe using Dry Figs
Chop up dried figs and use them in this Matrimonial Cake recipe. They make a delicious replacement for the traditional dried dates for these squares with oats.
As a result, it's a healthy oat version of Fig Newtons!