As the 14th February is on the pinkish, romantic horizon, it's hearts galore on the internet. A few macaron lovers have asked me if I could tell them how to make macaron hearts.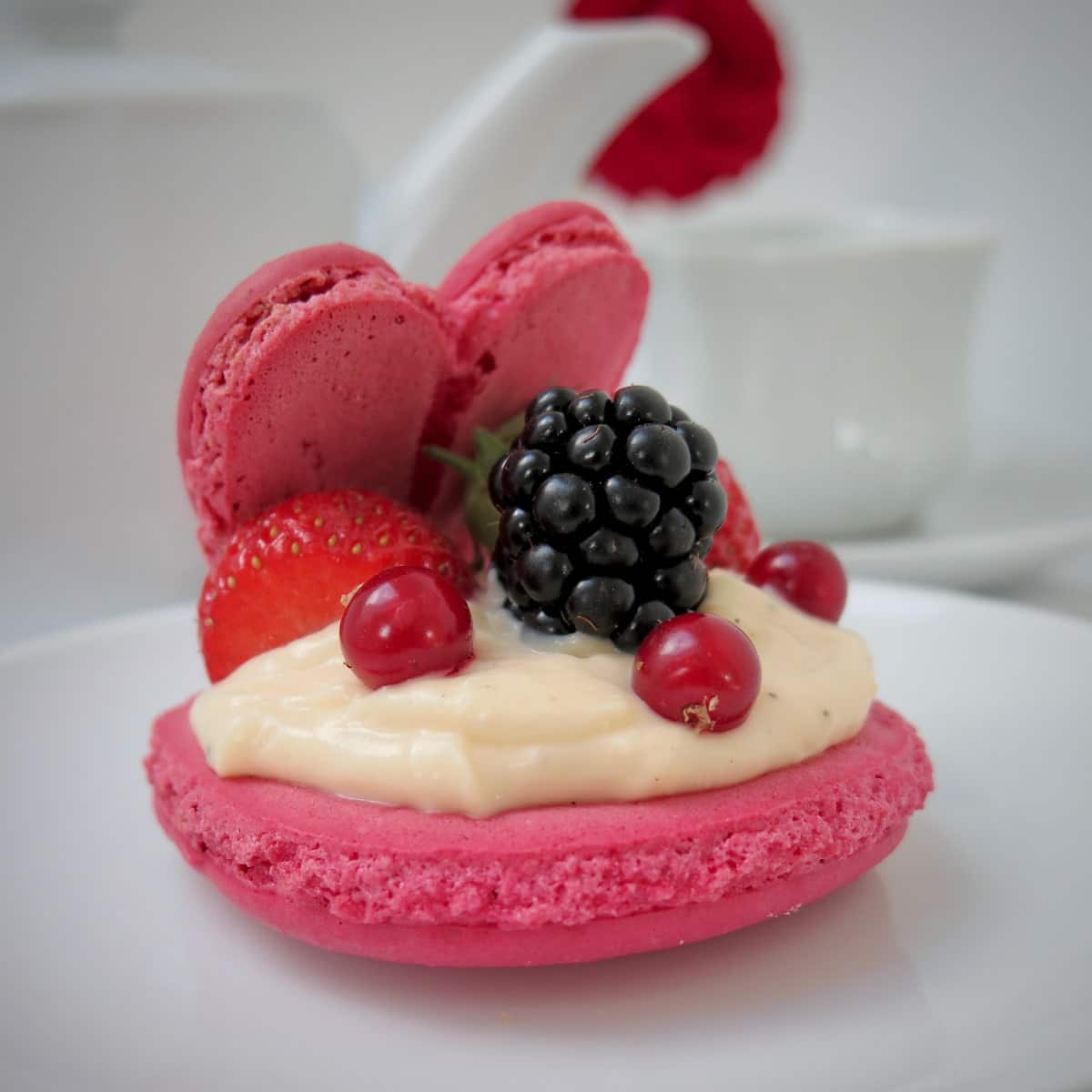 How to Make Macaron Hearts
Pipe out the macaron batter using a plain tip.
Make two separate strokes in a V shape, pressing down firmly at the top and tapering away towards the bottom.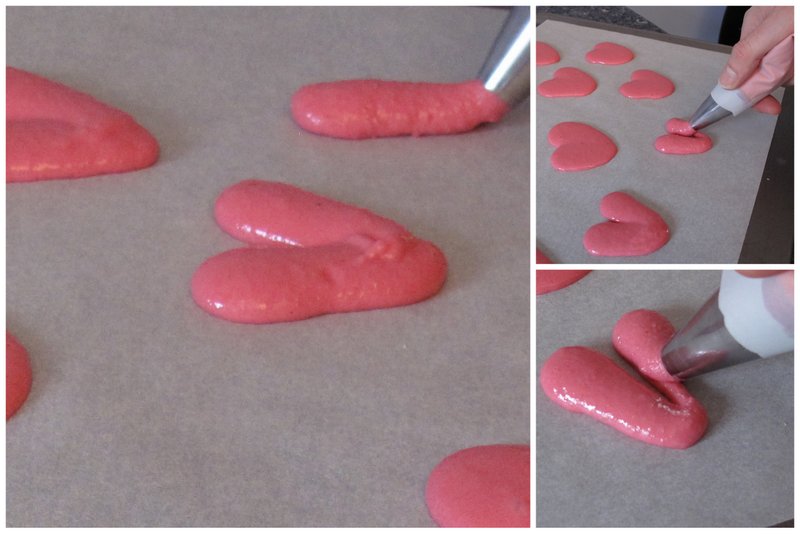 Don't forget that the hearts will spread to form the heart, so leave a good space between each.
If, after a couple of minutes, your hearts are rather round at the bottom, take a cocktail stick and just make a quick line down the middle to the tip.
The hearts will continue to spread slightly and even out nicely while you're airing them.
So it's so easy. You don't even need a template.
To pipe out macaron hearts, just think "V" for Valentine.
Make pink heart macarons with the rose buttercream filling (see recipe on page 45), or why not make a macaron dessert, placing a macaron heart on top?
The hearts can be made in advance and frozen so you'll have a quick, easy romantic dessert for your Valentine. Moreover, it's gluten free!
Inspired by Pierre Hermé's famous Ispahan of rose, raspberry and lychee, I have a rosy, raspberry dessert in my first book, Mad About Macarons (recipe on page 109.) Simply mash a few raspberries into mascarpone, adding a dash of rosewater and sugar, whisk until light and fluffy.
Serve on top of a giant rose macaron, decorate with raspberries and plonk (sorry, delicately place) your Valentine heart on top.
Or top the hearts on these Ispahan trifles.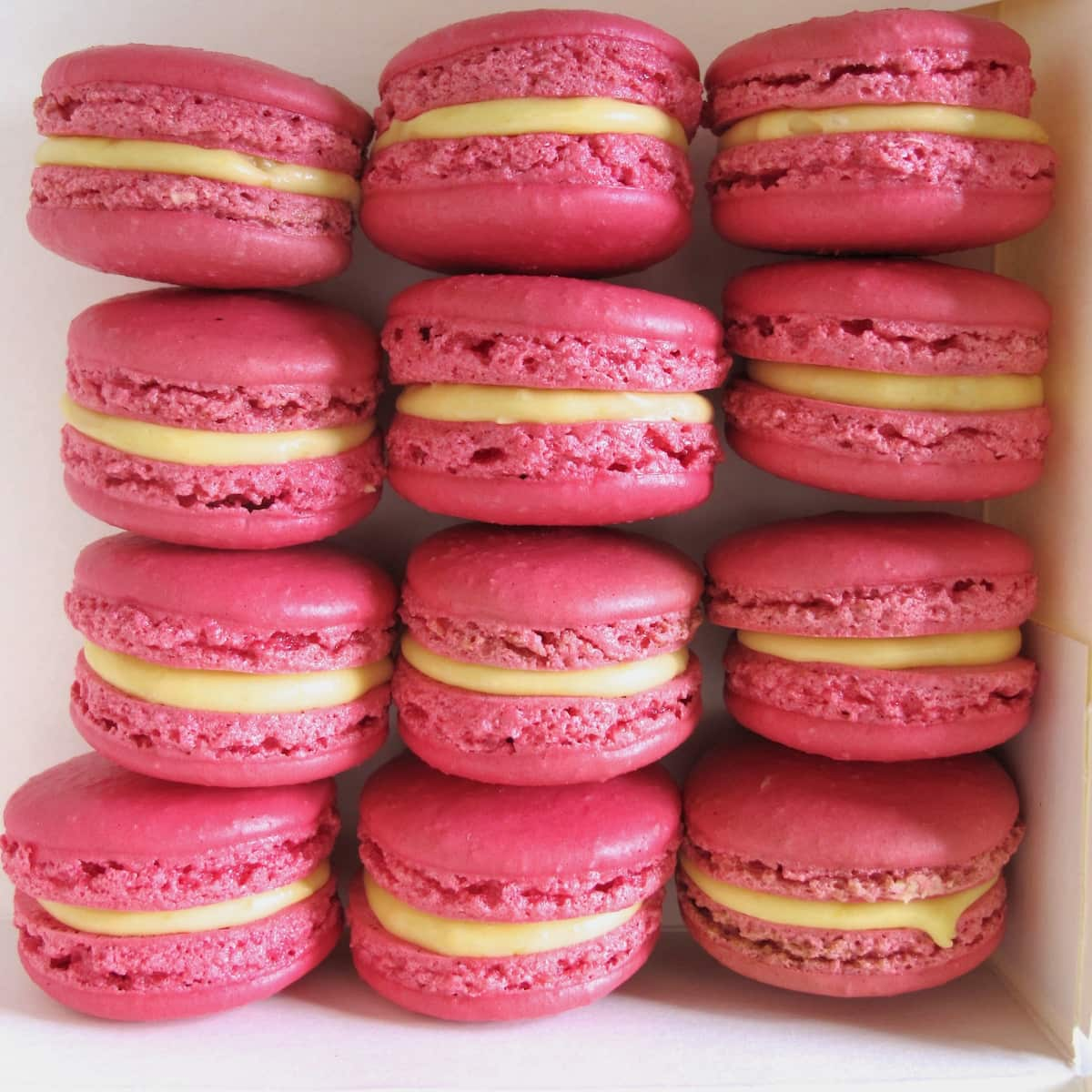 Why Don't the French Make Fancy Macaron Shapes?
And for those of you who are not into love heart-shapes, like my Frenchie Valentine, there's always the plain, traditional round macaron - just like the ones you find in the Parisian pâtisseries. Isn't it funny?
We see all kinds of macaron shapes and macaron art out there on the internet and social media, but the Parisian patisseries stick to the good old plain and beautiful round shape.
Although there's nothing really that plain about a macaron, is there? In my book, I prefer the round macaron - the most important is in the flavour and texture.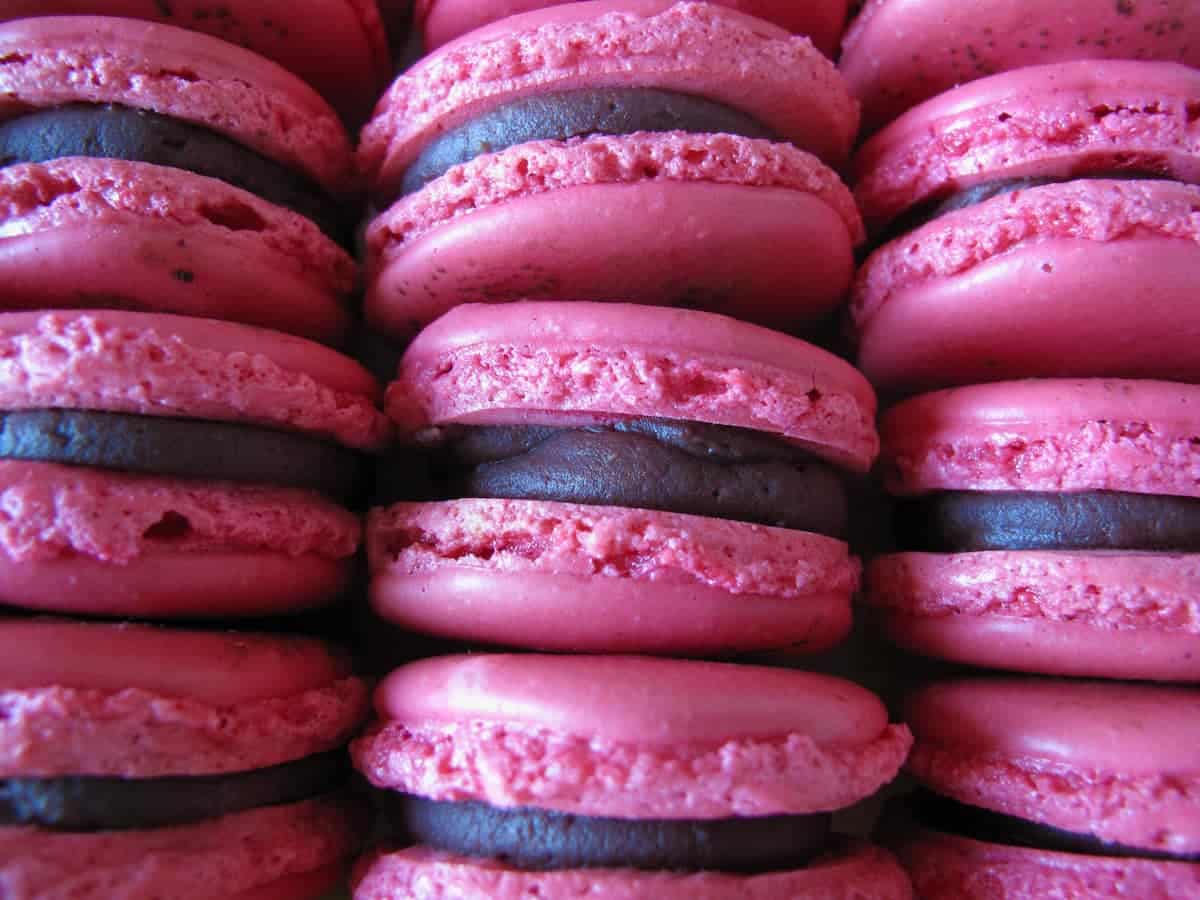 For more, see inspiration for Pink macarons