During a Parisian heatwave, many of us still love the pretty outdoor summer terrasses but you may prefer the cooler air-conditioned Paris tea salons if you're particularly sensitive to the more intense heat.
The good news is that, after some homework, most establishments on my personal list of best Parisian tearooms have air conditioning and so I've added a new key (AC) to indicate them.
Air-Conditioned Paris Tea Salons
For bars, cafés and restaurants also look out for the air-conditioned sign saying "salle climatisée".
As indicated on my list, the Grand Magasins (department stores) plus the luxury palace hotels all, unsurprisingly, have air-conditioning but for the smaller, cosy tearooms, it's not always to be expected in summer. Let me show you two of my coolest just to whet your appetite.
Don't forget the full guide to Parisian tea rooms by arrondissement.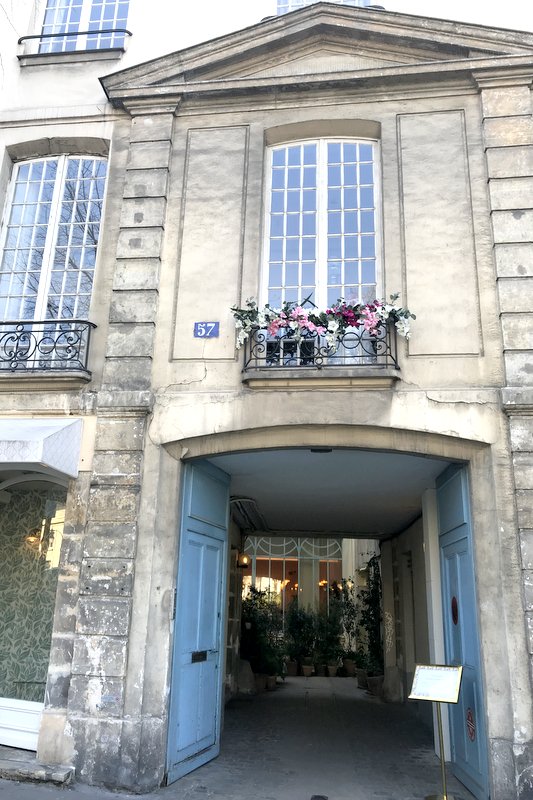 Jardin Secret Salon de Thé, Bontemps
When I first discovered this hidden jewel north of the Marais when it opened in October 2018, I almost wanted to keep it for myself! Already the location of being in a cobbled courtyard next to their patisserie is delightful. With a light fragrance of orange blossom indoors, plenty of light, flowers, greenery and mirrors, it has a real happy feel-good ambience.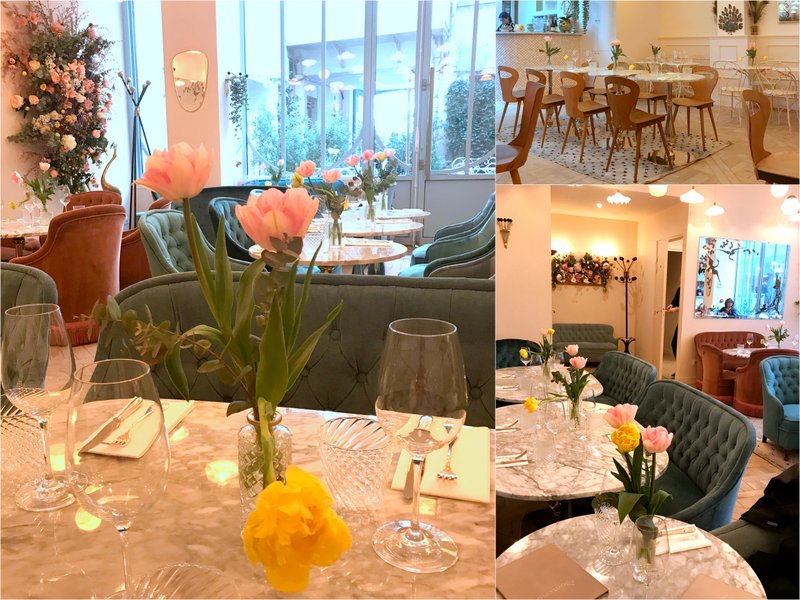 Seating is available in the courtyard outside but their spacious tea salon is pretty cool, including comfy sofas for those that arrive first. Luxury indeed. And that's before even trying their cakes!
Don't miss their speciality: lightly salted sablés from biscuits to beautiful pastries constructed around them. It never fails to amaze me how the French are so clever at balancing the play of fleur de sel salt in a tart crust or biscuit and topping it with best quality chocolate or fresh berries that's sweetened but not too sweet. They have it to perfection.
I love not only their fruit tarts but try the Mont Blanc in both winter: classic with chestnut, cream infused with Earl Grey tea or summer: the lightest, fluffiest whipped vanilla Chantilly cream served with a fresh compote of slightly acidic Gariguette strawberries. Not just a relaxed tea salon but great for breakfast, brunch and light lunches too - their scrambled eggs are just like the pastries: light as a feather.
Just don't come without trying the exquisite pastries!
Bontemps, 57 Rue de Bretagne, Paris 3
(Metros: Temple, République)

KL PATISSERIE
Head to Avenue de Villiers for this contemporary tea salon created by pastry chef Kévin Lacote.
There's something so exhilarating to watch chefs prepare your food directly from an open lab while you are sitting in anticipation, waiting for the 'création à la minute'. This is where many of their specialities are assembled at the last minute to retain their freshness, as of 11am.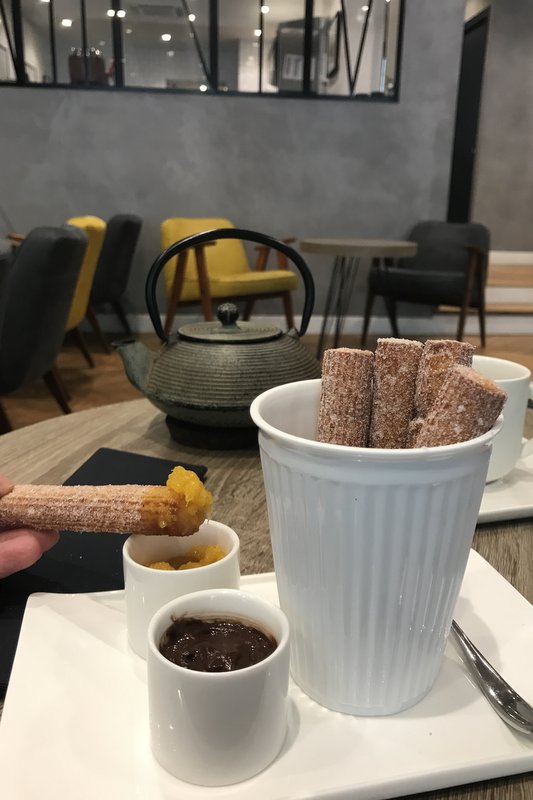 Don't miss the KL vanilla Churros served with an orange-passion compote and dark chocolate sauce, which is remarkably light and not too sweet. Also worth noting is the vanilla-caramel mille-feuille or the brioche pain perdu served on a confiture de lait. I tried his breakfast with freshly squeezed orange and a most light buttery airy croissant from his selection of viennoiseries.
Calling all vanilla flan fans. You'll find my favourite kind of creamy vanilla flan with specks of real vanilla in it: the real McCoy! Is a Parisian flan the same as flan? Read all about it in my recipe for French Crème Caramel.
KL Patisserie, 78 Avenue de Villiers, Paris 17
(Metro: Villiers)