Nutrition facts about beetroot (beet) in France, how best to eat them - raw or cooked - and links to easy, healthy beetroot recipes.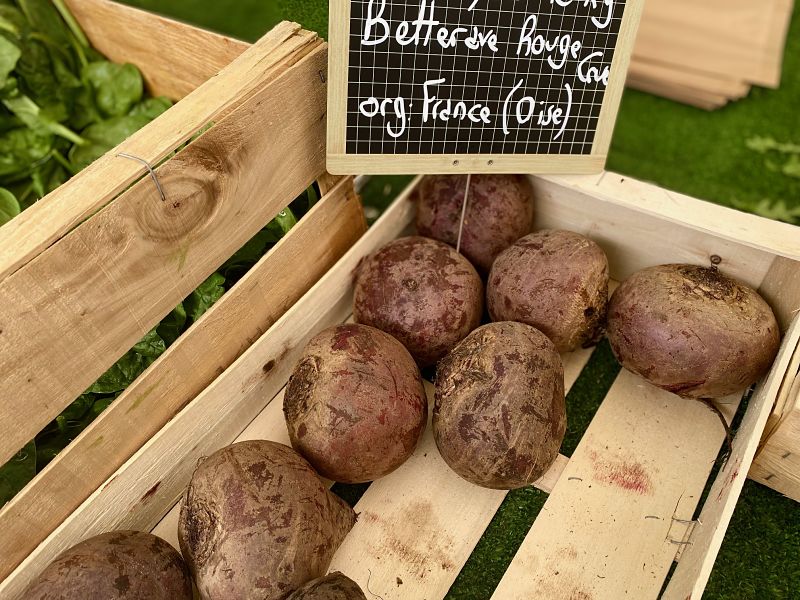 Beetroot Season
Autumn - Winter; October - March.
Did you Know: Beetroot/Beet Facts in France
France is the second biggest producer of beetroot in Europe behind Italy;
Above all this root vegetable is known for its high sugar content (18%) and used for the sugar industry and distilleries. 85% of sugar in France comes from beetroot (according to Tout Compte Fait magazine). It takes 7kg of beetroot to make 1 kilo of sugar. However, this cheap method of making sugar for the big industries strips the veg from all their healthy properties;
According to Aprifel, it is high in fibre, potassium, calcium, magnesium and antioxidants. So healthy, it's considered a superfood;
It's deep crimson colour is used as a natural food colouring (Betanin);
Did you know that beetroot and Swiss chard are cousins? 
Storage: whether if bought raw or cooked, keep covered in a sachet or airtight container for up to 5 days in the fridge;
Popular for its particularly sweet character, so ideal with both sweet and savoury dishes. See best ways to enjoy beetroot below.
Best Ways to Eat Beetroot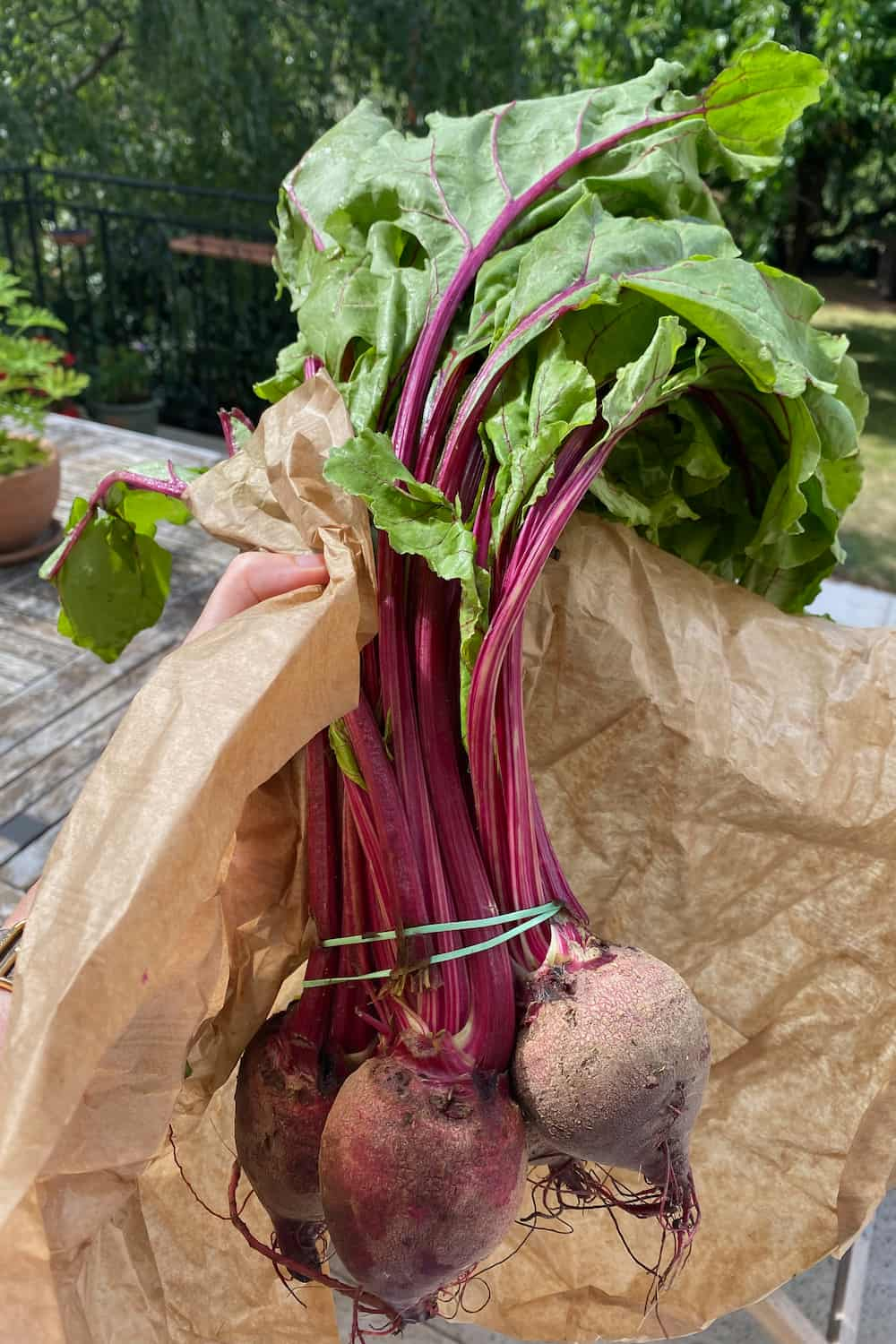 Is it ok to Eat Raw Beetroot?
Yes. They are often enjoyed eaten raw in salads. Just slice thinly or grate - what's more, they add a touch of bright colour. Great paired with either pears or apples.
Chiogga (candy beetroot) is particularly pretty and great for serving sliced very thinly in salads or to decorate dishes.
Can I eat beetroot leaves?
Of course you can.  The smaller leaves are great added as a colourful addition to salads, such as this warm goat's cheese salad. 
Larger beetroot leaves tend to be rather bitter, so cook them like spinach. They'd be excellent cooked to replace spinach in this Corsican cheese lasagna;
What is the Best Way to Cook Beetroot?
If cooked in water, beetroot loses its vitamins and minerals (and colour) easily. Instead, the best way to cook them is to roast them. To roast, either:
wrap in foil and bake for 30-40 minutes. This method works well when making a chocolate beetroot cake (or red velvet cake);
 peel and cut into chunks, top with some olive oil, onion slivers, fresh herbs and sesame seeds and roast uncovered (180°C) for 30-40 minutes.
Delicious served as a side with pork tenderloin in honey sauce. See more beetroot recipes below.