Lemon Ice Cream, the creamiest citrus dessert ideally served with strawberries and homemade macarons for that chic finish.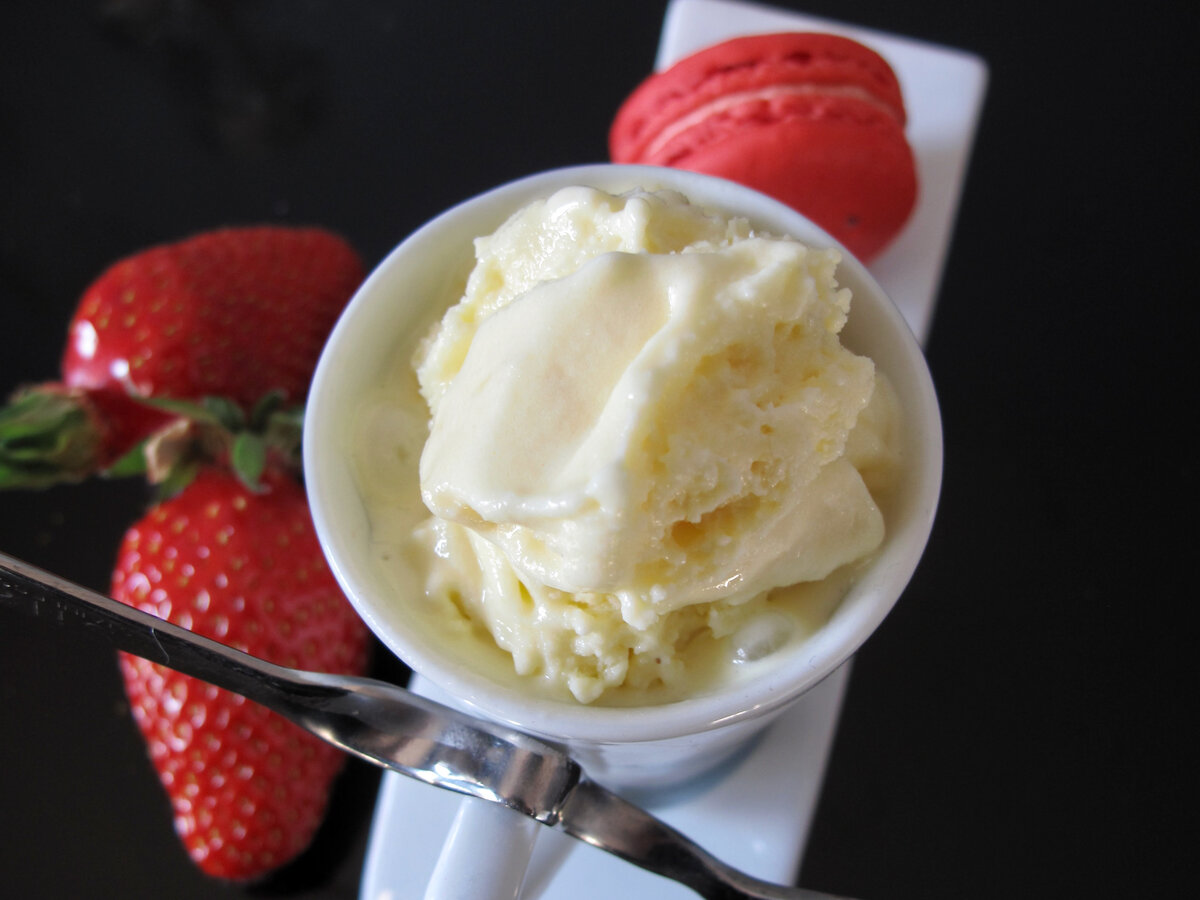 This time last year I had a wonderful surprise on my return from holiday. Maureen, aka The Orgasmic Chef, was cheering and doing the macaron dance with her chocolate macarons. She'd perfected making them from 'Mad About Macarons'. It was one of these proud, Auntie MadMac'Jill moments to hear that she'd made picture perfect macarons and they were delicious to boot (or should I say, foot?)
Today, Maureen came up trumps and surprised me again with her other dynamic project as a natural interviewer for Food Writer Friday (sadly, the site has disappeared since) and I've made my favourite creamy lemon ice cream for her.
Recipe that Uses 8 Egg Yolks
I'm not a lemon sorbet fan but do love a creamy, tangy lemony ice cream and this doesn't disappoint. Especially as the egg whites left over from making the recipe are perfect for making …. dare I say, macarons!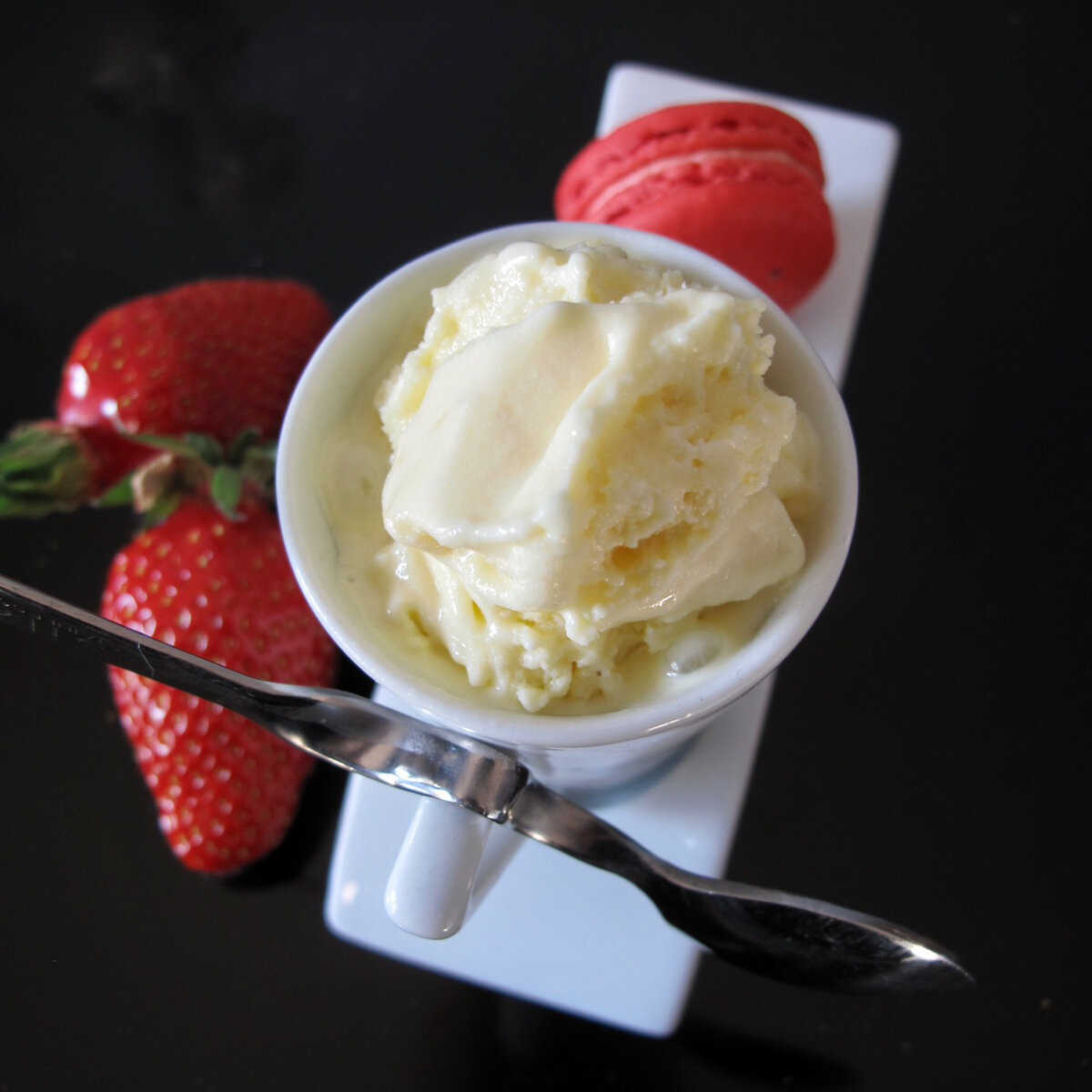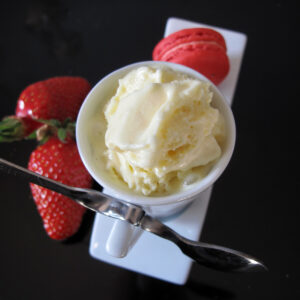 Creamy Lemon Ice Cream
---
Description
A creamy lemon ice cream recipe, using 8 egg yolks (recipe requires an ice cream maker)
Ingredients
300

ml / 11 fl oz

whole milk

200

ml / 7 fl oz

whipping cream

zest of 2 lemons

untreated

100

g / 3.5 oz

caster sugar

8

egg yolks

organic

1

tbsp

dried milk

1

tbsp

Limoncello

few drops of yellow food colouring

optional
Instructions
Cool a bowl in the fridge until step 5.

In a medium saucepan, heat together the milk and cream with the lemon zest and yellow colouring, if using.

In a separate bowl, whisk together the sugar, dried milk and yolks until pale and creamy.

Pour the warmed cream over the mix and return to the pan over a medium heat, whisking constantly until the cream thickens. It's ready when it can coat a spoon.

Pour the mixture into the cooled bowl and leave to cool in the fridge for at least a couple of hours.

Once chilled, transfer the mixture to an ice cream maker and churn until ready. Spoon in to an ice cream carton and freeze for about 2 hours or more.