Since 1295 the Auld Alliance ('Vieille Alliance' in French) was an allied partnership on the battlefields against the English between Scotland and France for centuries. Today, the Auld Alliance continues culturally between Scotland and France and is particularly alive in the town of Aubigny-sur-Nère. With just a 2 hour drive south from Paris, I visited its annual Franco-Scottish weekend festival held in July.
What was the Auld Alliance?
Firstly, a brief history to the Franco-Ecossaise festival is needed, as it all revolves around the Auld Alliance. What was it? Signed between Philip Le Bel, King of France, and John Balliol, King of Scotland in 1295, The Auld Alliance bound the two kingdoms in the fight against England. As Charles de Gaulle stated on 23 June 1942:
"L'Alliance Franco Ecossaise est la plus vieille alliance du monde". (It's the oldest alliance in the world)
It was an allied partnership on the battlefields against the English up until it was officially abolished in 1560 by the Treaty of Edinburgh. The Auld Alliance wasn't just about Scottish soldiers and bagpipers joining the French army, the Scottish Guards (personal bodyguards to the French monarchy) or dual nationality agreements. Dual privileges were also granted between both countries: Scottish vintners and French wines were a thriving duo via Leith in Edinburgh and Bordeaux.
I've already given you an introduction to Saint-Germain-en-Laye. Our local town near Paris also has a Franco-Scottish history, including Queen Mary of Scotland as a child living in the Château, who later married François I to continue the strong alliance between France and Scotland. Alas, it didn't last as Queen of both Scotland and France as François died shortly after - but unofficially the Auld Alliance continued with the catholic Scots and Jacobites. It's a long history - although the Outlander series has helped unveil part of the story.
So who would think that the Auld Alliance is stronger than ever today in the French town of Aubigny-sur-Nère?
Aubigny-sur-Nère
The strong bond of the Auld Alliance has continued in Aubigny-sur-Nère.
Nestled in the Cher département in the Centre Val de Loire region on the River Nère, Aubigny-sur-Nère is only 2 hours' drive south of Paris.
Known as la Cité des Stuarts, the town was centred around the Scottish family of the Stuarts for 250 years. It's thanks to Sir John Stuart Darnley, a Constable of the Scottish army, who originally received the lordship of Aubigny from King Charles VII of France in 1423. It was his reward for services rendered in the name of the Auld Alliance (i.e. against the English) during the Hundred Years War.
Today the town's inhabitants continue Scottish traditions (OK, there's a part where it came into English hands - but that's too long here.)
Since 2021, there's now even free electric buses (navettes) that scoot around the town. They're easy to sight, called Nessie - with a nod to the famous legendary Scottish Loch Ness Monster.
Reference to the Stuarts is everywhere in town - from the Château des Stuarts (which is the Hôtel de Ville), various bars, a brasserie, a cellar, cordonnerie (shoemaker), etc.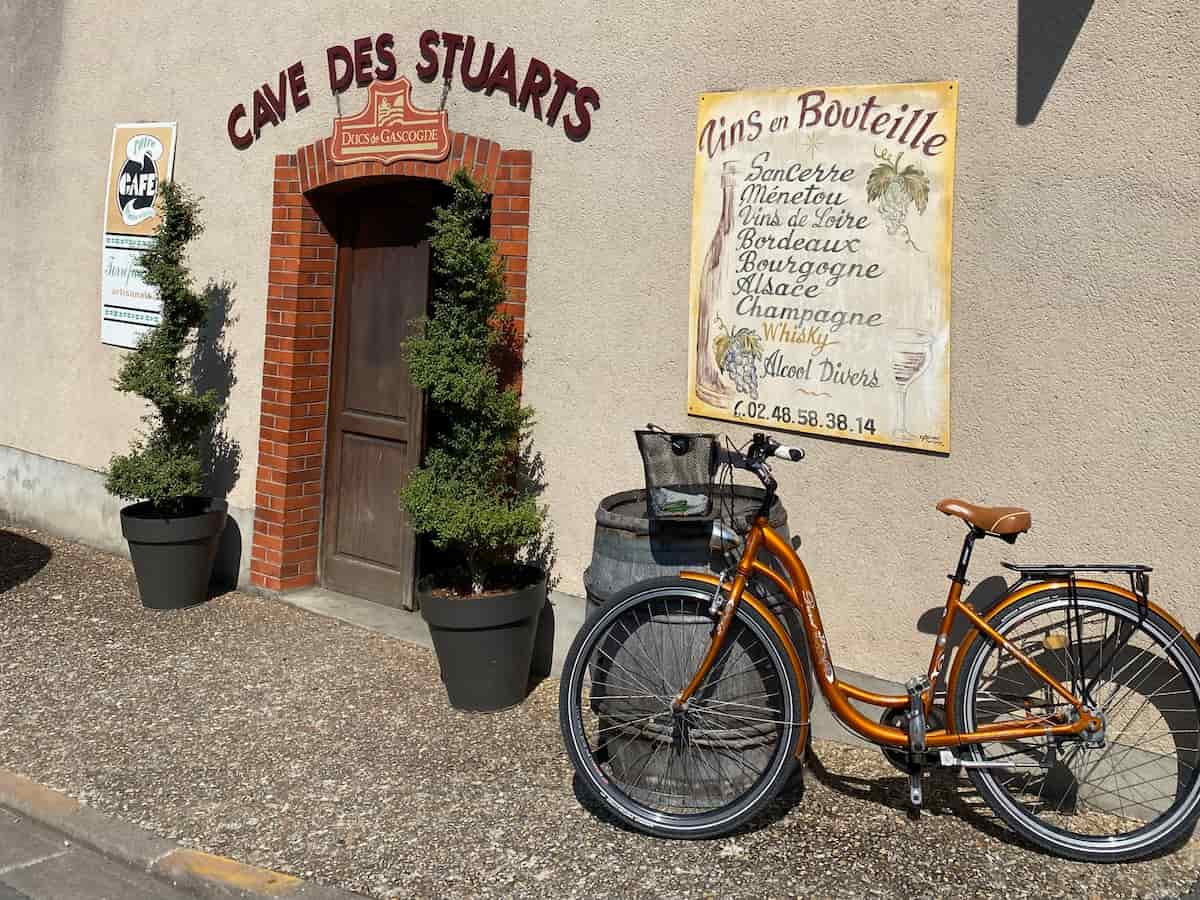 For a start, just opposite the majestic château's town hall, is a plaque with the fleur de lys and thistle inscribed with the following words:
"L'AULD ALLIANCE n'a point été écrite sur un parchemin de peau de brebis mais est gravée sur de la chair vive et de la peau d'homme, tracée non par de l'encre mais par le sang."

The Auld Alliance wasn't written on sheep skin parchment but engraved on the live flesh of man's skin, not written in ink but in blood.

Alain Chartier, XV Century
1295-1995
Auld Alliance Museum
Since recently, there's even an Auld Alliance museum in the Hôtel de Ville, next to the Château des Stuarts. As most of the 20 000 visitors to the festival were outside, it was rather quiet on this occasion - or was it there was an entrance fee? Anyhow, it gave us the opportunity to enjoy the interactive screens and watch the short documentary films.
The historic ties between France and Scotland in this town and area, on the route Jacques-Coeur between Sologne and Berry are quite an intricately woven tapestry.
Aubigny-sur-Nère has been twinned with the Scottish town of Haddington since 1965.
References to this East Lothian town near Edinburgh, the Scottish capital, is easy to spot in various locations.
Le Shortbread - Scottish Sablés in Aubigny
Imagine a weekend with soaring temperatures and traditionally layered Scottish kilts being worn in temperatures soaring to a staggering 37°C! As you can imagine, ice cream was the most popular - even water rather than Whisky and beer. Incidentally, homemade ice creams and sorbets were excellent - and I'd recommend those made by pâtissier and chocolatier J.L.Baron on the main street.
Also on the main street, the pâtisserie Kock has their own local speciality: Le Shortbread d'Aubigny, continuing the tradition of the famous Scottish cookie, le sablé Écossais in French.
See my Granny's recipe for shortbread
(my favourite - she had many shortbread recipes, normal in Scotland!),
as part of my Cranachan Parfait Auld Alliance dessert.
Local Almond Macarons
Talking of biscuits, artisanal almond macarons are everywhere to be seen in the shops and supermarkets in Aubigny. Even the supermarkets look medieval with its half timbers. Admittedly, it was so hot during the heatwave, I was looking for frozen sections in the supermarkets to cool down near the frozen peas!
However, I was still happy to see macarons. Made by the Biscuiterie Yvelin nearby in Vailly-sur-Sauldre, this is yet another macaron to add to the list of French macarons.
See more in my article,
Macaron vs Macaroons - What's the Difference?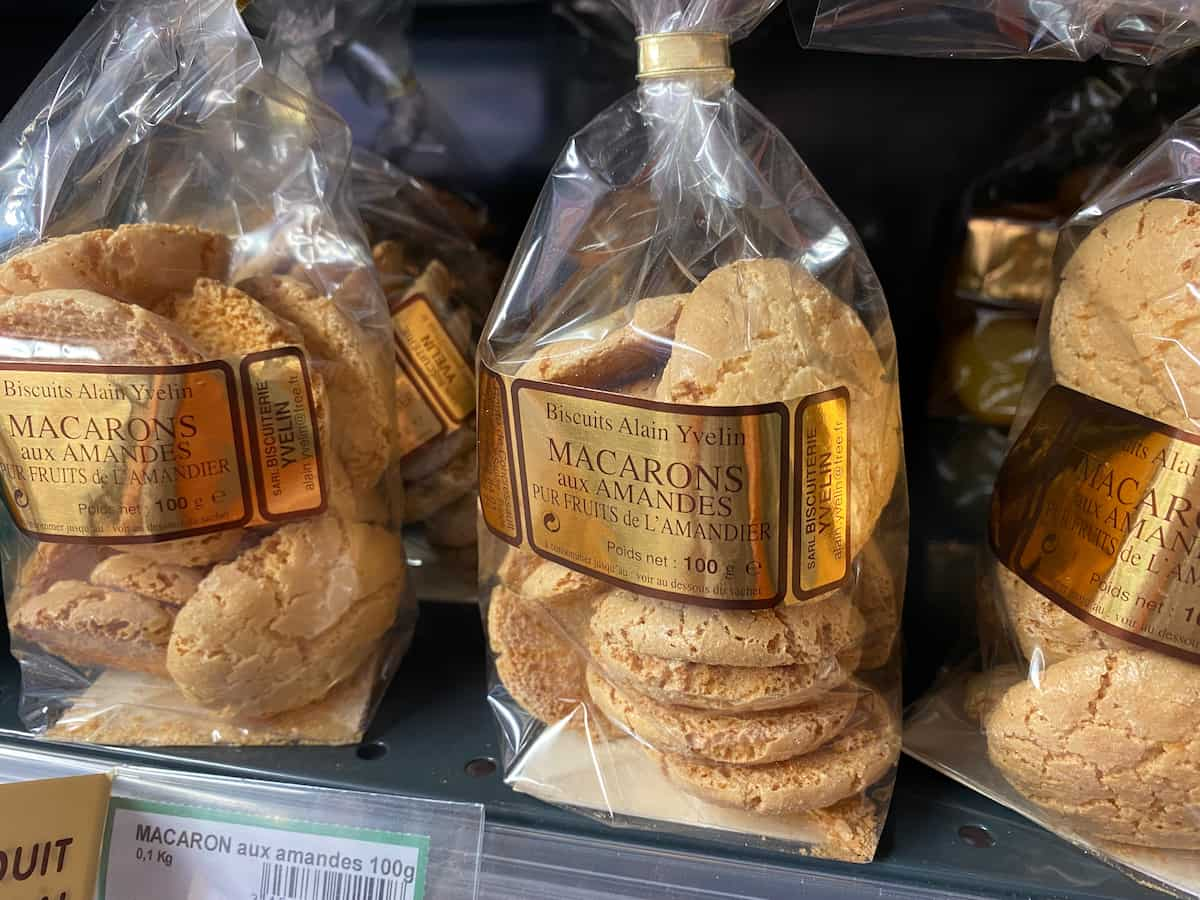 Fête Franco-Ecossaise
The main event of this annual festival is the Pipe Band Championships. Aubigny-sur-Nère has its very own Auld Alliance pipe band and it's the ideal occasion to get together with the twin town Haddington Pipe Band - amongst many others.
Even following Covid, the crowds were impressive to watch the 200 pipers' processions throughout the festival.
In between the attractions are Highland Games and concerts, culminating in a concert on the final evening. This year featured the popular bands, Red Hot Chili Pipers from Scotland - and from Brittany, Bagad de Lann-Bihoué. Their Breton pipes had been a hit just a couple of days' before down the Champs-Elysées for the traditional Fête National du 14 July.
Before the last evening's fireworks in the park on the outskirts of town, there were a number of interesting outfits. I certainly didn't want to get on the wrong side of this medieval looking archer. Perhaps he'd come from the medieval market.
Back at the medieval market, Scottish tweed and French-Scottish themed produce were on sale nearby.
Artisanal beers were being served from the Brasserie des Stuarts, as well as Whisky tastings of Aubigny's Auld Alliance, a 12-year-old single pure Malt from the local Cutty Sark pub.
It didn't stop at Whisky and beer, however. The recent Stuart Distillerie Auld Alliance was featuring their gin and Absinthe - plus I hear they are also starting to make their very own Whisky - just to get in the spirit of said theme.
Haggis - Scotland's National Dish
By the time we saw this sign for homemade Haggis to carry out, there was none left.
Known as Scotland's national dish, the haggis is a large sausage made from lamb, beef, oats, onions and spices. It may sound unusual but when it is prepared well can be fabulous (so please avoid the stuff sold in tins!) by top producers, traditionally served with bashed neeps and tatties (mashed turnips and potatoes).
So the tradition of searching for the elusive haggis - not even the folkloric wild haggis on 4 legs (haggis scoticus) continues! Especially after Brexit, as we are no longer permitted to bring it into France.
Passing the local cinema in Aubigny-sur-Nère, the film, Mary Queen of Scots was playing. Of course, in France, she is referred to as Marie Stuart. I wonder what she would have thought of such a festival?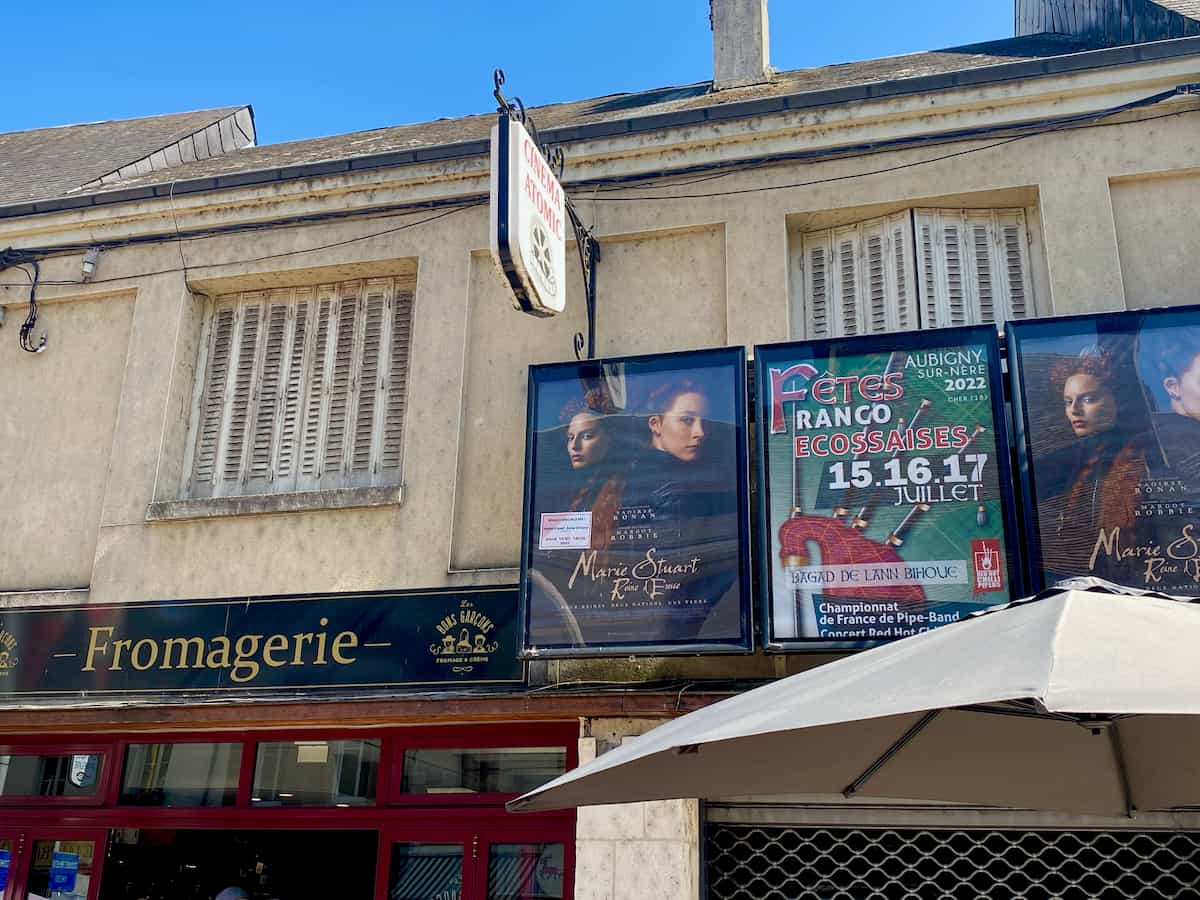 Château de la Verrerie
Only 6km east of Aubigny-sur-Nère is the castle of Verrerie. Mainly the works of the lords of Aubigny, Bérault and Robert Stuart, it's an impressive guided visit - particularly of the Renaissance Gallery and Chapel. I also adored the library (alas, pictures are prohibited inside) with its staircase and private balcony.
Since 1842 it has belonged to the Vogüé family and the latest addition is the delicious pots of creamy honey produced in the grounds.
What to Visit Near Aubigny-sur-Nère
Gien is en route to Aubigny - so if coming by car, it's ideal to stop off here beforehand. What is Gien famous for? It has been the biggest producer of French porcelain for the past 200 years. It's pricey but certainly adds some elegance to the French table.
About 40 minutes drive from Aubigny is the pretty, sleepy hilltop village of Sancerre. Famous for its wines, there's a fascinating wine museum with a tasting - and more opportunities to taste the local producers' creations via the various wine shops.
Its neighbouring village of Chavignol continues with the local wines but is particularly famous for its goat cheeses, Crottin de Chavignol - perfect for the classic French Salade de chèvre chaud. It's perfectly matched with the local Sauvignon blanc wines - taste them together and the result is a taste of honey.
As there's so much to say about Sancerre and Chavignol, I'll write up a separate post on them.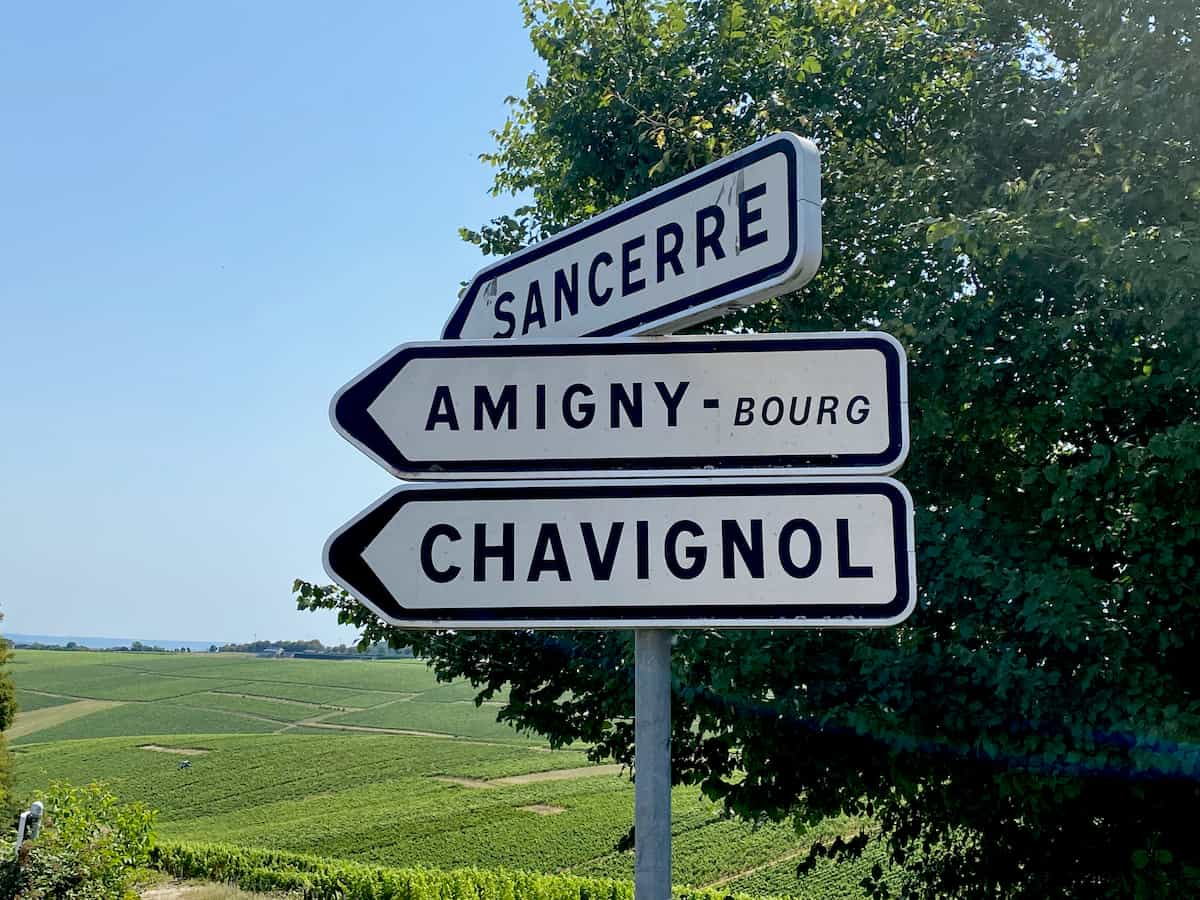 How to Get to Aubigny from Paris:
By car it's only a 2 hour drive from Paris.
The best and quickest route (180km) is via the A77 (autoroute/motorway) with a stop-off nearby in Gien, famous for its porcelain;
Otherwise slightly longer routes are via the A10 with stop-offs at Orléans and around the château de Chambord; and off the motorway (3 hours) via D948/N20 with a stop-off at Pithiviers, known for its puff pastry frangipane tart, very like the Galette des Rois.
By train, it's 2h24 from Paris - with 2 trains running a day. Incidentally, Gien is 44 minutes away by train.
Details of the next Fêtes Franco-Ecossaises are available from the Sologne Tourist Information (14-16 July 2023).