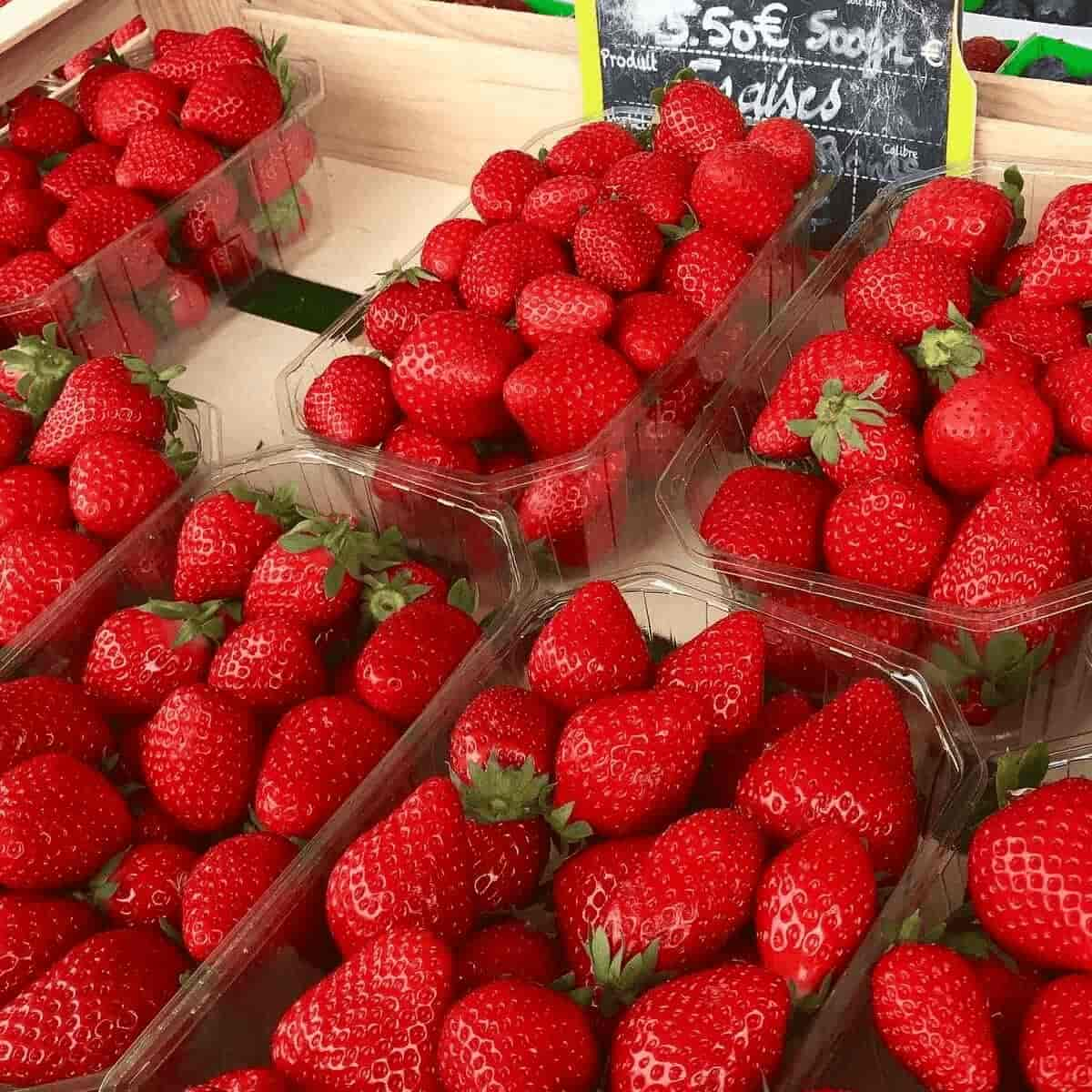 French Strawberry Facts
With over 600 varieties, most popular are the Gariguette (long, thin and slightly acidic), one of the first strawberries to arrive in Spring. Then come the juicy and aromatic Ciflorette, the deep red Clery and in July, the Mara des bois, which tastes like wild strawberries;.
Louis XIV's botanist, La Quintinie, grew strawberries for the King at the Potager du Roi in Versailles but it wasn't until Antoine Frézier brought over bigger varieties from Chili in the 18th Century and planted them in the region of Plougastel, Brittany to grow to the 600 varieties today;
Delicious paired with rhubarb, elderflower (see my strawberry/elderflower recipes in Teatime in Paris), vanilla, apricots, redcurrants, melon, mint and basil;
To choose the best strawberries, pick the shiniest red with an intact green pedoncule or stalk. Store in the fridge and consume within 2 days, best eaten at room temperature to appreciate their flavour;
Strawberries are a good source of vitamin C, fibre and are antioxidant – to best keep their vitamin content, wash them before hulling and cutting them.
Strawberry Seasons
April – June (Spring; Summer); Some varieties now available up until September;
August/September for wild strawberries (fraise des bois) in the mountains.