How do the French celebrate Bastille Day? Let's party to celebrate la Fête Nationale with 25 of our real-deal French food ideas - from Paris. From coq au vin to chocolate mousse without cream, discover some surprising truths of what we really eat with some historical recipes.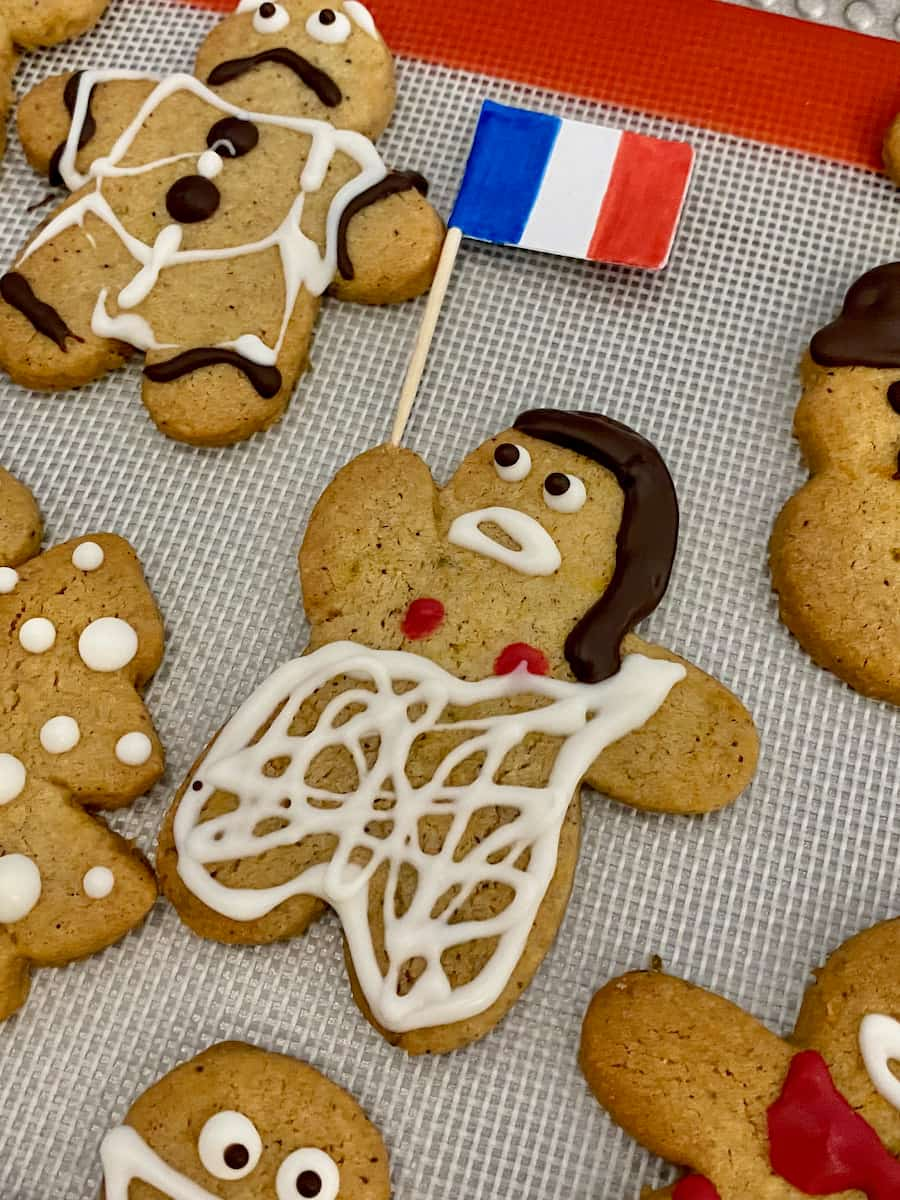 How do We Celebrate Bastille Day?
Known better as la Fête Nationale in France, the French celebrate Bastille Day on 14th July. In France, however, we never refer to it as Bastille Day - rather more simply as 'le quatorze juillet'. For us, it's a bit of a mouthful in French to talk about the storming of the Bastille (la prise de la Bastille), pronounced 'Bas-tee' in French.
For more, there's a great source at History.com on the story of the Bastille.
Ever since 1880, it has been an official holiday with two major events to celebrate the anniversary of the historic storming of the Bastille prison in 1789 which sparked the French Revolution.
The day starts with an impressive military parade (le défilé) down the Champs-Elysées, from the Arc de Triomphe to the Place de la Concorde, to salute le Président and ends in an evening concert with extravagant fireworks at the Eiffel Tower.
What Food is Eaten on Bastille Day?
For such an event as Fête Nationale, funnily enough we don't actually have a typical menu. Bastille Day is just enjoyed with just good French food so here's a breakdown of meals throughout the day to enjoy some of our best classic dishes.
While many of you display lots of red, white and blue to reflect a more patriotic version of the Tricolour flag (known in French as 'le drapeau Tricolor'), the French don't usually go in for the colour theme for Bastille Day.
So if you feel there's not enough of it going on here, feel free to decorate breakfasts with blueberries and strawberries plus for sweets with cream or white chocolate mousse.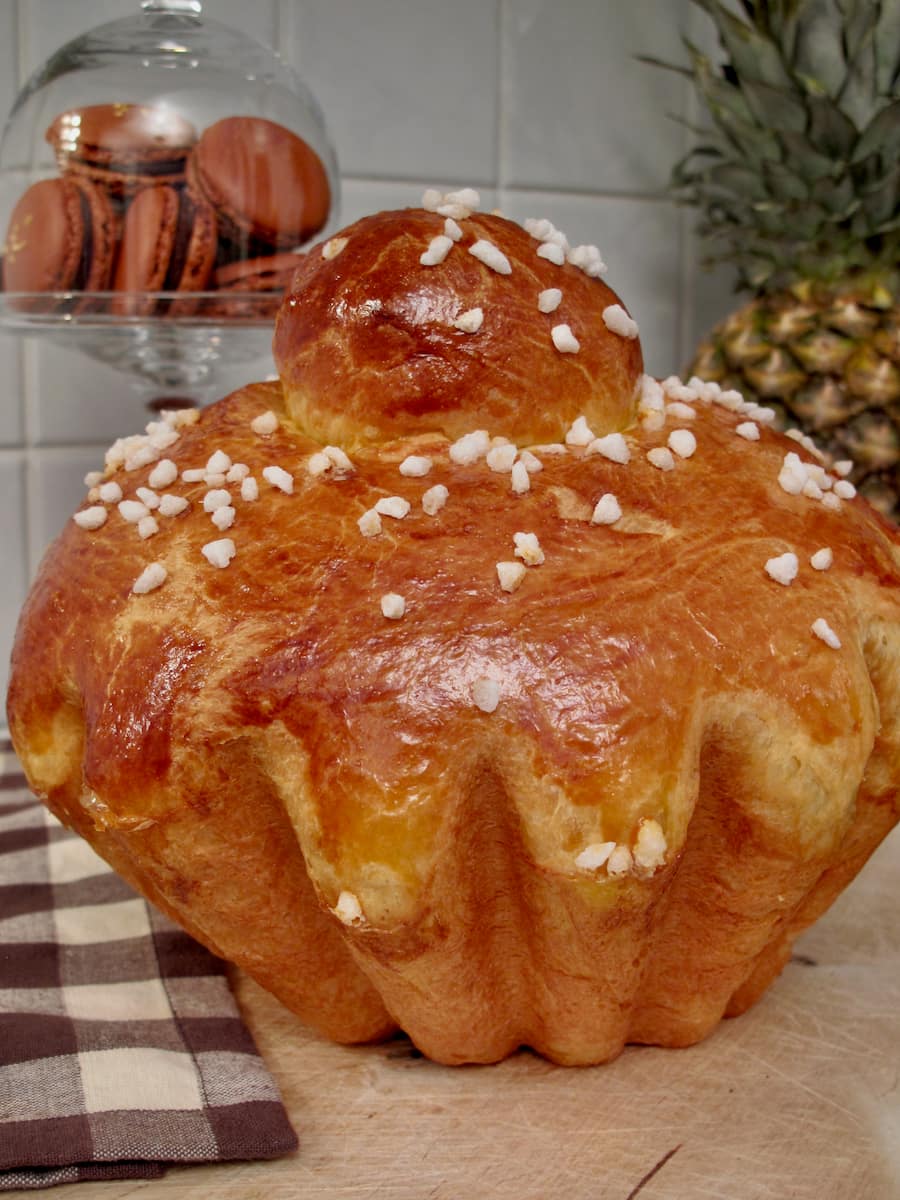 French Food to Start Bastille Day: Breakfast
If you are like us and many French families, we tend to opt for a more sweet start to the morning. Many of these typical breakfast recipes are considered desserts in their own right so are easily interchangeable.
As you can see via hundreds of stalls around Paris, we're crazy about crêpes. Enjoy these extra thin French pancakes - with a squeeze of lemon and sugar, apricot jam or rhubarb compote and plenty of seasonal summer fruits like strawberries (fraises) and blueberries (myrtilles).
Perhaps the ultimate French Bastille breakfast is a fluffy brioche à tête. Although the claims are very unlikely true, it still evokes Marie-Antoinette's famed saying, "Let them eat brioche" to the starving revolutionaries at the gates of Versailles. Any leftovers are great for making pain perdu (French toast), which we enjoy for dessert rather than breakfast.
If you prefer savoury food for breakfast, then opt for some good French bread and cheese - accompanied with fig jam (de la confiture), fresh fruit or apple compote.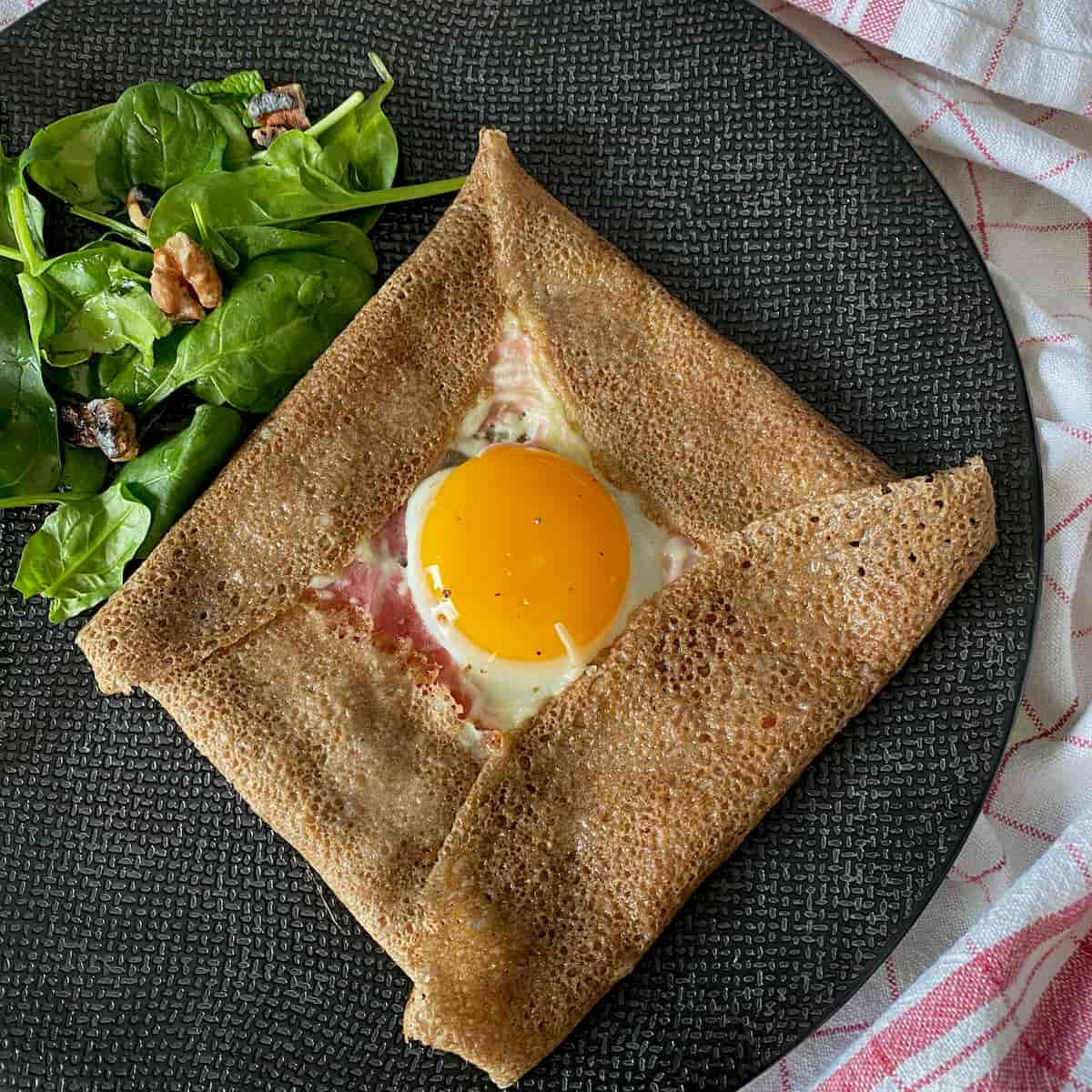 French Light Lunches
Some typical French food ideas for a light lunch, inspired by popular menu items from Paris and all around France. A goat cheese salad is delicious with or without the bacon - but ensure you use my tips to give it that extra taste of France.
Authentic savoury buckwheat crêpes (known as Galettes des Sarrasin), is a light lunch that's a real crowd pleaser as it can be vegan or dairy free with olive oil instead of butter, plus vegetarian and gluten free. Alternatively, serve the classic French galette complète with ham, cheese and an egg - I give you all the tips in the recipes below.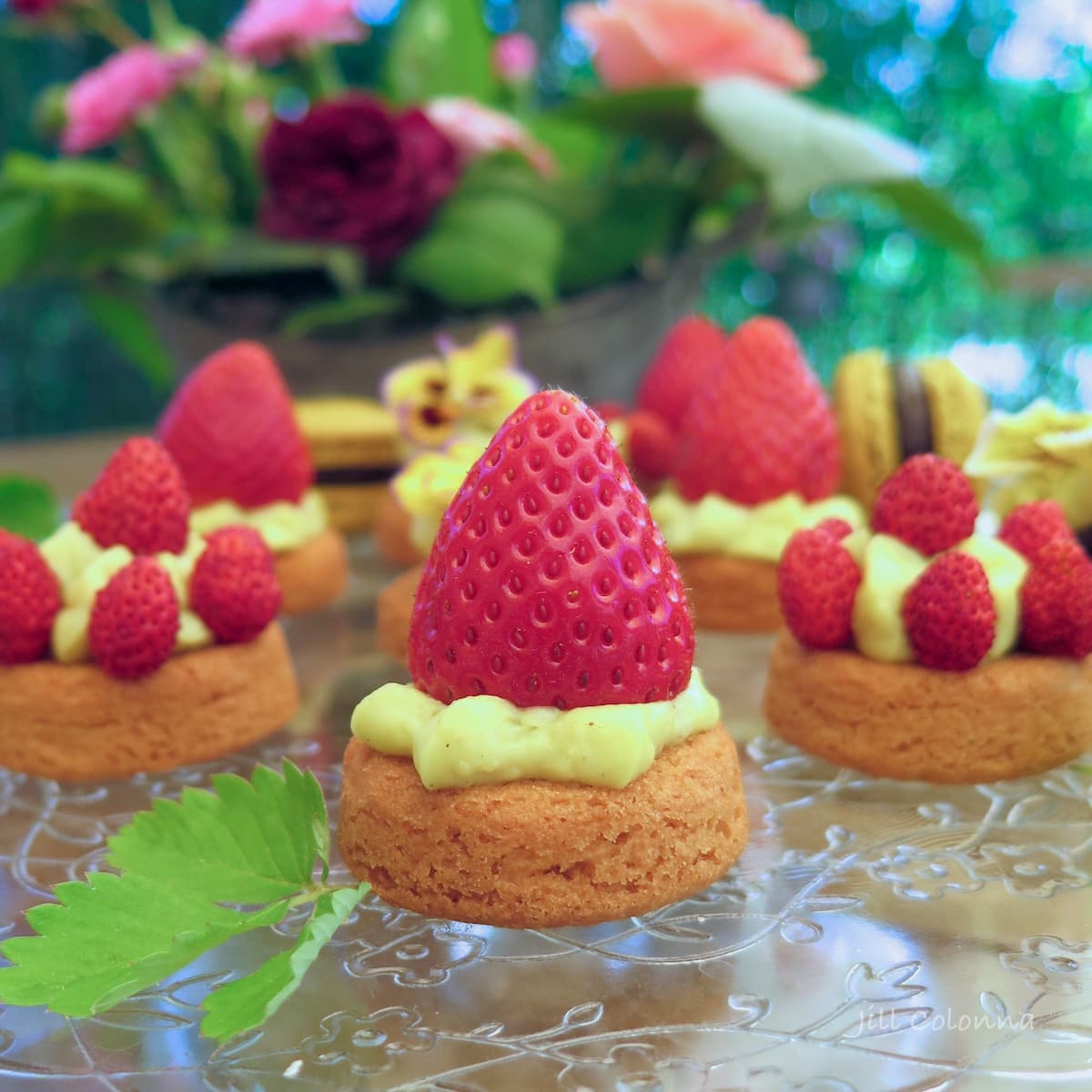 Le Goûter - Le French Afternoon Snack
The French official afternoon 'snack' of the day is known as 'le goûter' around 4pm. OK, the French don't snack between meals but more on this in my daughter's article, How to Eat Like the French.
For much more on the goûter and all my best patisserie recipes, including éclairs, more macarons and mille-feuilles, you'll find them in my second cookbook, Teatime in Paris: A Walk Through Easy French Pâtisserie Recipes.
Meanwhile, here are some smaller cookies - with Biscoff or gingerbread men cookies being the best to create your own Marianne. The Marianne is perfect for Bastille Day, as she is the national personification of the French republic: a symbol of liberty since the French revolution.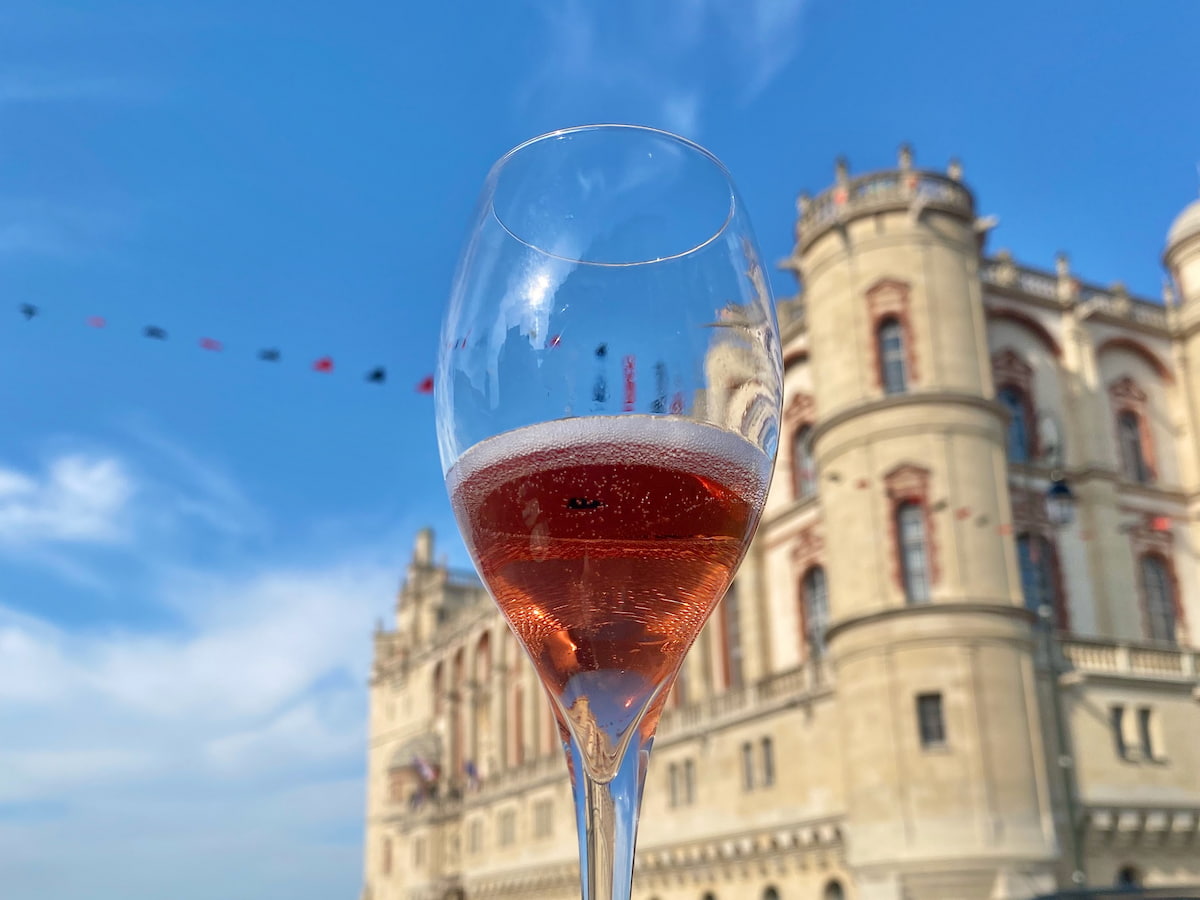 French Dinners
Some classic French dishes for your main Bastille menu. While stews are popular, they're more suited for our gourmet friends in the Southern Hemisphere.
Here with rising summer temperatures around France, we're likely to grab a roasted chicken (poulet rôti) with the potatoes cooked in their falling juices from the local boucherie or market the day before. Likewise at home, serve with a gratin dauphinois or with the roasted vegetable tian below.
French Desserts
Classic, popular French desserts to end your Bastille Day celebration menu. Don't forget to add some salted caramel sauce and nougatine to a slightly warmed riz au lait or apple tart.